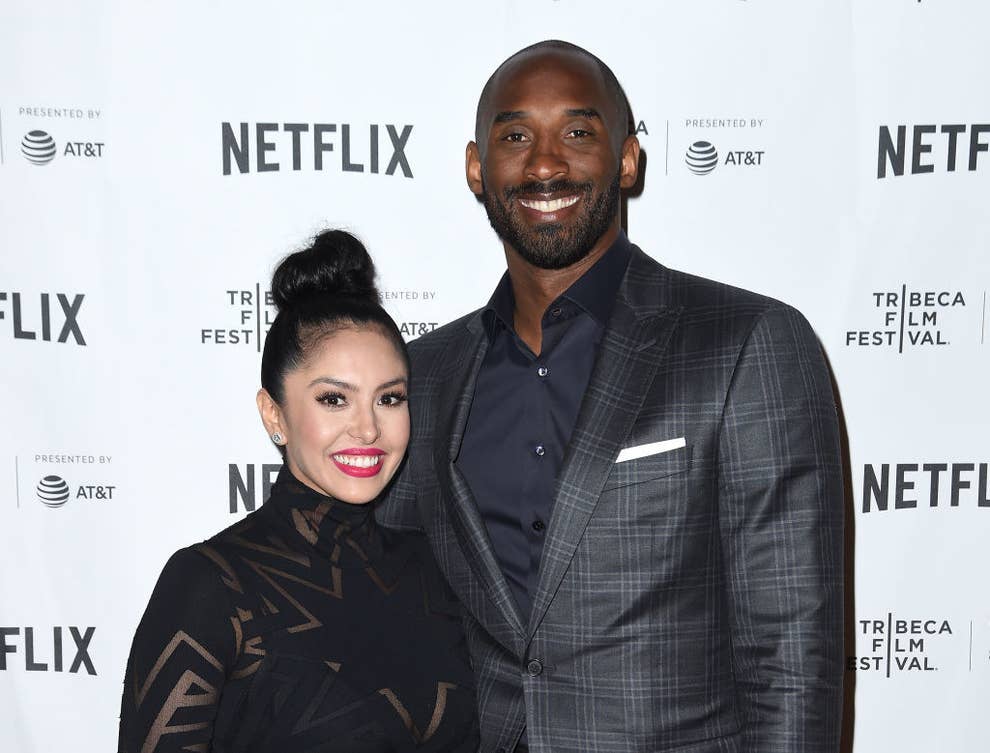 Vanessa Bryant, the widow of basketball legend Kobe Bryant, called out rapper Meek Mill late Monday night over his recent lyrics referencing her husband's death.
The rapper found himself at the center of some controversy last week over the lyrics of a leaked song called "Don't Worry," which features Lil Baby.
The track reportedly contains the lyrics: "This bitch I'm fuckin' always tell me that she love me / but she ain't ever showed me / Yeah, and if I ever lack, I'm goin' out with my chopper / It be another Kobe."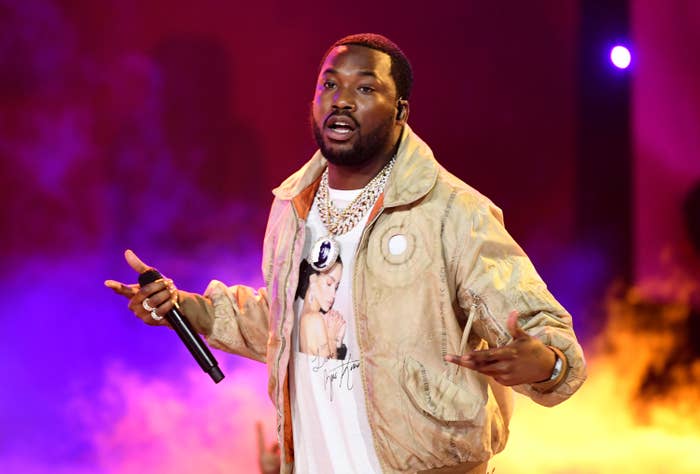 The leak has since been removed from social media, and its lyrics deleted from Genius.
Kobe Bryant, 41, and his 13-year-old daughter Gianna died in January 2020 in a tragic helicopter accident that also killed seven other people.
The lyric did not go down well online, with people flocking to call the rapper "disrespectful," "unacceptable," and "lame."
Kobe & Gigi Bryant's deaths were only a year ago. Their family is still grieving heavily over them. The last thing they need is a "bar" to be made out of their loss right now. Meek Mill always been lame, but this is a new low.

— Dedee 🥀 (@thoughtfulbae) February 18, 2021
Meek mill really thought that verse was acceptable... pic.twitter.com/w78visAsc9

— niya;) (@AniyaNevaeh_) February 18, 2021
I don't know when I'll be ready to hear a song that references Kobe, but I know it ain't now & I know that line Meek Mill just dropped ain't it. Let that man RIP a little longer & the next man who wants to try, work a little harder to ensure that your bar isn't so disrespectful.

— Michael Lee (@MrMichaelLee) February 18, 2021
And Meek seemed to respond to the criticism in a tweet suggesting people had misinterpreted the lyrics.
somebody promo a narrative and y'all follow it.... y'all internet antics cannot stop me ....shit like zombie land or something! Lol

— Meek Mill (@MeekMill) February 18, 2021
However, on Monday night Kobe's wife Vanessa Bryant addressed the controversy herself, posting a statement on her Instagram story directly calling out the rapper for being "extremely insensitive and disrespectful."
"Dear @meekmill," Vanessa wrote. "I find this line to be extremely insensitive and disrespectful. Period."
"I am not familiar with any of your music, but I believe you can do better than this," she went on. "If you are a fan, fine, there's a better way to show your admiration for my husband."
"This lacks respect and tact," Vanessa concluded her message.
She later shared a post from a friend, basketball player Candace Parker, who said: "I'm sorry you and your girls have to continually deal with shit like this. It's not fair it's not right."
Just a few hours later, Meek tweeted claiming he had apologized to Vanessa in private earlier that day.
I apologized to her in private earlier today not to the public...Nothing I say on my page directed to a internet viral moment or the family of a grieving woman! If you care about someone grieving change the subject!

— Meek Mill (@MeekMill) February 23, 2021
"Nothing I say on my page directed to a internet viral moment or the family of a grieving woman!" the 33-year-old said in his tweet.
"If you care about someone grieving change the subject!"
In a post on her Instagram story last June, Vanessa revealed that she and her eldest daughter Natalia had been forced to block fan accounts for Kobe and Gianna, because constantly seeing photos of them was too painful.
"It's been really hard to go online and constantly see pics of our beloved Gigi and Kobe under every single square of our explore pages," Vanessa said at the time. "Blocking the fan pages has helped change the algorithm."
"We hope that people understand that although these fan pages have good intentions, they make moving forward harder since they are constant reminders," Natalia added in her own post.