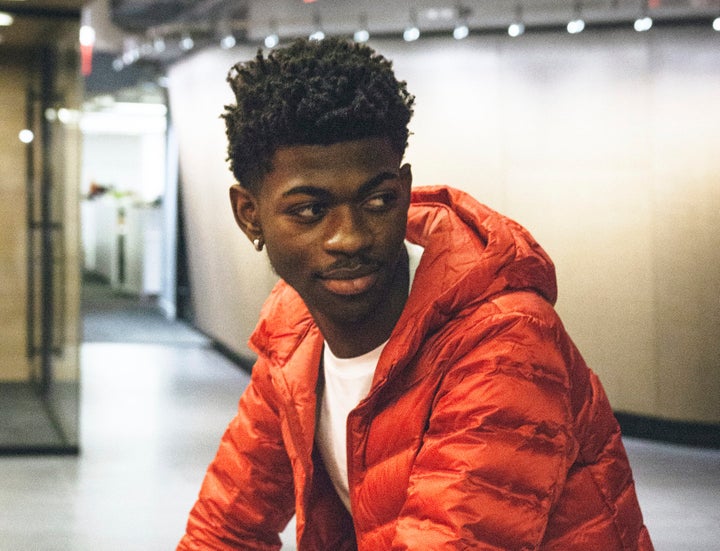 People on social media are riding along to Lil Nas X's remixed version of "Old Town Road," featuring Billy Ray Cyrus. Its release follows days of controversy and conversation about race and country music, sparked by the young Atlanta rapper's original song.
Lil Nas X released the official remix of his viral hit "Old Town Road" on social media early Friday morning. He also shared a video shot in a recording studio where he's dancing to the song while Cyrus plays a guitar. 
Within hours, the video and clips of the song were being shared on Twitter. While the remix was praised for sounding good, it was also celebrated for the way it trampled on limitations within the country music genre.
Lil Nas X first released "Old Town Road" in December of last year. It went viral after it gained traction on an app called TikTok. The song charted on music streaming platforms like Spotify and made it onto Billboard's Hot Country Songs chart. It's currently No. 15 on Billboard's cross-genre Hot 100 chart.
But last month the music news outlet removed the original version of "Old Town Road" from the Hot Country Songs category. "Upon further review, it was determined that 'Old Town Road' by Lil Nas X does not currently merit inclusion on Billboard's country charts," it said in a statement to Rolling Stone.
The statement explained, "When determining genres, a few factors are examined, but first and foremost is musical composition. While 'Old Town Road' incorporates references to country and cowboy imagery, it does not embrace enough elements of today's country music to chart in its current version."
People criticized the move, pointing out that the world of country music has a history of racism and discrimination, particularly when it comes to the inclusion of black artists. Many on social media also noted the irony of racial discrimination in country music, given the genre's black roots. 
What's the difference between Kacey Musgraves, Maren Morris and Lil Nas X?

Lil Nas X doesn't play guitar.

Just kidding.

Well, I mean, he still doesn't play guitar, but the real problem here is that Lil Nas X is a black man, from Black Hollywood, AKA Atlanta.

— Shane Morris (@IamShaneMorris) March 30, 2019