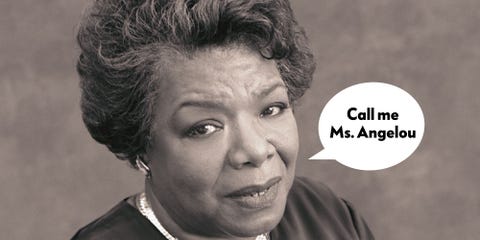 Maya Angelou passed away at age 86 in 2014. But if you had ever been given the opportunity to greet her, what would you have said? Option A: Hello, Ms. Angelouor Option B: Hello, Maya.
Well, according the late, great civil rights activist and poet, that should have been Ms. Angelou to you.
We have this answer thanks to a video that resurfaced over the weekend. In the clip, which according to Newsweek is from approximately 1990, a 14-year-old girl raises a question for Angelou about interracial dating. It seems innocent enough—until the girl addresses her as "Maya."