In January 2019, J. Cole hosted his 10-day Dreamville Sessions at Atlanta's Tree Sounds Studios. Not only had the studio played a role in minting indelible sonic legacies from the likes of TLC and Keith Sweat, but its 20,000 square feet also made it perfect for holding Dreamville's collaborative rap camp, with artists coming from all over the country to record together in its five recording rooms.
Now Tree Sounds stands empty. Four weeks ago, chief operating officer Malissa "Mali" Hunter had the foresight to shut down the studio in the face of the growing coronavirus pandemic — nearly a full month before Georgia Governor Brian Kemp issued a statewide stay-at-home order on April 2. "We've lost 100% of our business," Hunter says. "You can't sustain yourself when there's no money coming in."
Over the past decade, Black artists have been keeping recording studios in business. Last year alone saw 52% of the 100 most streamed songs coming from hip-hop/R&B. Rapper Lil Baby reached 9 billion career streams a mere three years after he learned how to rap. But the coronavirus has put the recording studio's essentiality into question.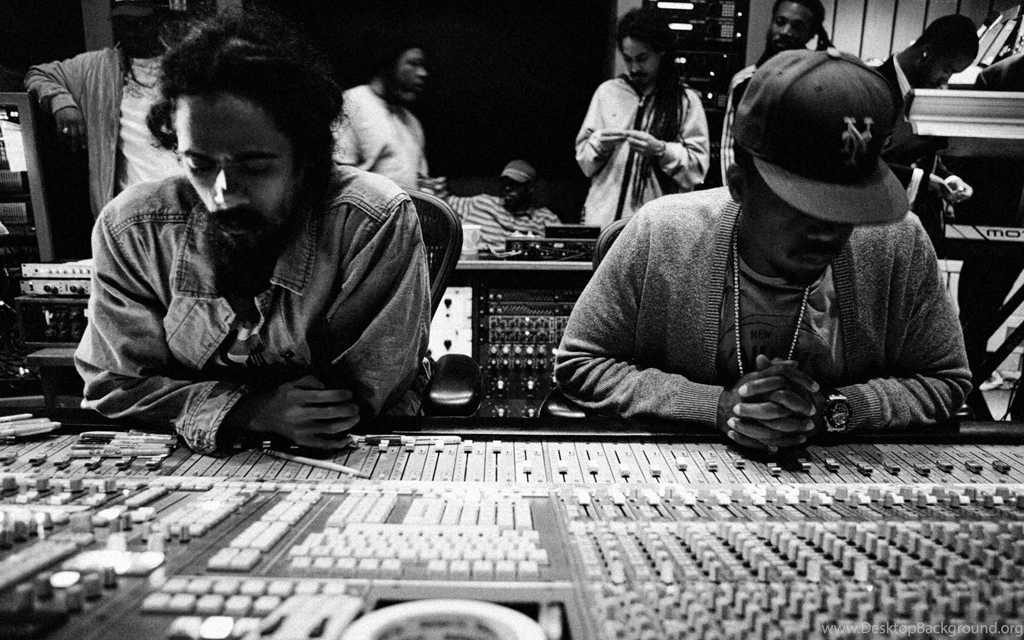 "Trippie Redd coughed a few times and scared everyone in the room."
"The electricity bill is $4,000 a month. It's $3,000 right now when no one's working because you have to keep the equipment on," Hunter says. "We have tape vaults that are heat- and cooling-oriented in order to keep Keith Sweat and TLC's [old tapes intact]. We have a vault that holds the music for over 30 years, and we have to keep that cooled."
Tree Sounds acted early and decisively, but as mayors and governors across the United States issued orders for nonessential businesses to close, other studios tried to adjust before ultimately shutting down completely.
One Los Angeles-area studio, where Young Thug has recorded the vast majority of his music over the past few years, limited attendance in its 10,000-square-foot space to no more than 10 people. Even that proved troublesome. "Trippie Redd coughed a few times and scared everyone in the room," says Angad "Bainz" Bains, chief engineer at the studio.
As devastating as this has been to recording studios, to think the coronavirus is the sole cause of Black artists leaving major recording studios is to ignore the past decade of Black music.
Solange Knowles created her past two albums, A Seat at the Table (2016) and When I Get Home (2019), in Airbnbs. Free of studio oversight, she could burn incense and decorate the space for inspiration, turning a rental home into an oasis.
Knowles' longtime recording engineer, Mikaelin "Blue" Bluespruce, sees this as why studios have been in trouble for longer than some may know. "Recording studios have been closing down for 10 to 15 years, and that's because of technology," Bluespruce says. "People are trying to do stuff on a smaller budget, don't want to pay for the most expensive studio, and are doing more work out of their home or in Airbnb-type of studios."
The recording doesn't just keep the lights on — it keeps engineers paid. And in a time of such uncertainty, business doesn't necessarily mean safety. "I have friends that are music engineers, and there are no sessions, so they're essentially unemployed," says Lucas Helmer, who does A&R at digital rights collection and administration company StreamCut, which owns Atlanta's Doppler Studios. "They can choose to do sessions at their home or wherever they can find work right now, at their own risk."
Some studios are shifting to a hybrid model of sorts, trying to balance clients and precautions. Soon after California Governor Gavin Newsom issued a statewide stay-at-home order on March 20, Geoff Ogunlesi, A&R for Young Thug's YSL Records, worked with the owner of the aforementioned LA studio to rent three Airbnb properties for a month of work with artists from the label. Occupancy in each Airbnb is reduced to essential personnel only — roughly four or five people at a time, mostly engineers and artists. Without that arrangement, the studio may have gone an entire month without any revenue.
Thug also happens to be part of a recent trend of artists who don't record in a vocal booth, but next to their recording engineers — in his case, Bainz. Before the coronavirus, rappers from Quavo to 2 Chainz had taken up the practice, emblematic of Black artists gaining more control over their music.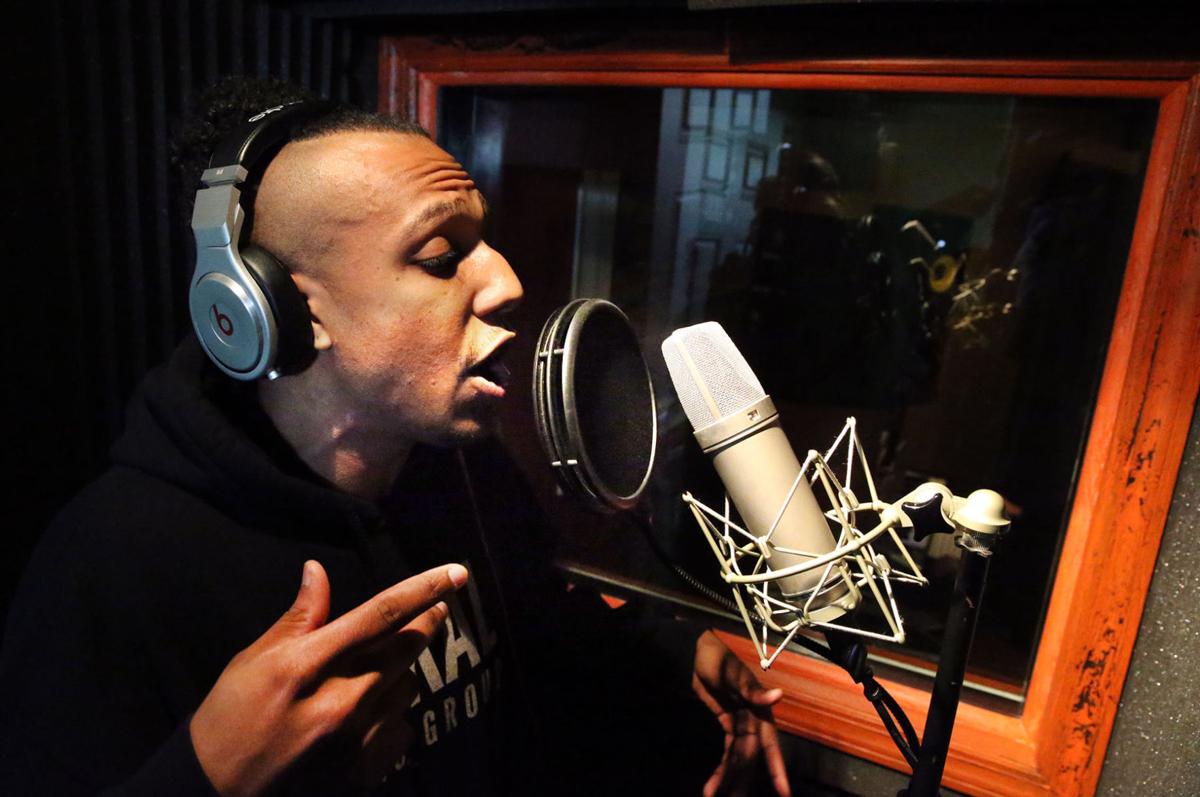 Sticking with that practice during a pandemic takes on new urgency, especially given that Bainz and Thug both live with conditions known to be complicating factors for Covid-19 infections. "Thug has asthma, and I have asthma," Bainz says. "It's still very close quarters. That hasn't changed. We're sitting right next to each other, using the same keyboard and mouse. It's my responsibility to keep myself safe to keep him safe." He makes sure to wear gloves and masks when recording Thug and routinely wipes down all the surfaces where they record. He says some of the engineers sleep at the Airbnbs in order to be safe, because Bainz holds a bigger responsibility on his shoulders than bouncing a clean mix.
That's not to say that all studios have closed — even after artists like Slim Thug and Scarface publicized their own struggles with Covid-19. "A lot of studios in Atlanta stayed open, and some are still going," says Bill Jabr, owner of Blue Room Recordings. "I think that can only hurt."
When YBN Cordae's national tour was canceled in mid-March due to the coronavirus, he and longtime engineer BrenOnTheBoards stayed in his house, listening to beats and writing lyrics. After a while, though, working from home lost its charm. "If we're in the house studio for three days, on the third day, he'll get a little too comfy and start sitting on the couch," Bren says. So, last week, the pair headed to L.A.'s Paramount Recording Studios for a change of vibe — "With mask, gloves, and all of that shit." Despite the fact that Governor Newsom had ordered the closure of all nonessential businesses, the two weren't alone. Bren recalls Kendrick Lamar's engineer MixedByAli working in one room and Justin Bieber's producer Kid Culture working in another. (According to Bren, a Paramount employee claimed that those three were the only sessions the studio has booked for the next month.)
Black artists continuing to flock to recording studios in the face of a global pandemic could mean they'll buoy the studios during any calamity — or it could mean they're grasping onto what's familiar instead of what's best. Either way, the coronavirus' debilitating effect on recording studios in a relatively short period of time makes it clear that for them to survive in the future, they can't be only recording studios.
Three years before this pandemic shut down Tree Sounds, Mali Hunter started her own publishing company, Stonewood, and entered into a joint venture deal with Viacom. Over the past year, as recording sessions have dried up, she's been pursuing TV and film placements to make up for lost revenue. Without her foresight, Tree Sound Studios would just be a recording studio — and her employees may have been in worse financial straits than they are now. When the pandemic subsides, she and others already have plans for when they reopen the studio.
No matter who you talk to in the music industry, no one thinks the record business will ever be the same — but only time will tell what that means for the recording studio.