On Super Tuesday, long lines at a number of Texas polling stations cast a pall over the Democratic primary, sowing confusion and anger on an otherwise clarifying day for the party.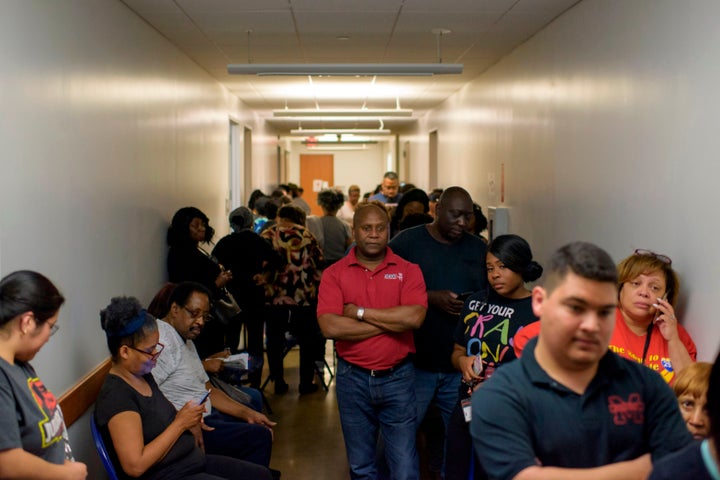 Texas Democrats chose to award a plurality of their convention delegates to former Vice President Joe Biden. But people were forced to wait hours to vote on Tuesday in part because for several years, the state has systematically closed polling places in communities with large and growing Black and Latino populations. And that casts doubt on whether Democrats actually have a chance to turn the state blue in 2020, regardless of whom they nominate.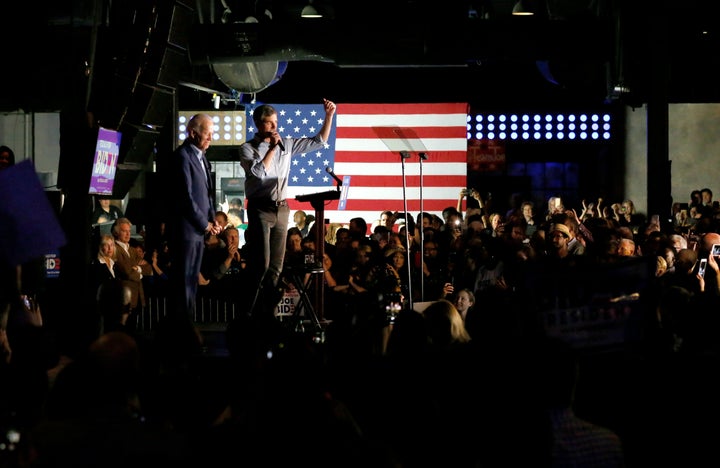 Many of the polling sites with long waits on Tuesday were in Harris County, which includes Houston, the state's largest city. Harris County is 40% Latino and 19% Black. 
A 2019 report from the Leadership Conference Education Fund (LCEF), a civil rights organization, found that Texas election officials rapidly eliminated polling places in Black and Latino communities after the Supreme Court overturned a key provision of the Voting Rights Act in 2013. The law had previously required a number of states with histories of racist voting practices, like Texas, to seek federal approval before making changes to their election rules. According to the LCEF report, Harris County closed 52 polling places from 2012 to 2018, more than all but three other counties nationwide did in the same period. 
On Super Tuesday, some Harris County residents said they had to wait in line for several hours to vote, according to the Texas Tribune. CNN reported that the last voter at Texas Southern University, a college in the county, waited almost seven hours to cast a ballot. 
The last voter at Texas Southern University has walked out of the voting booth. It took Hervis Rogers nearly 7 hours to vote tonight. #supertuesday2020 pic.twitter.com/kEQ0HgPZHg

— ed lavandera (@edlavaCNN) March 4, 2020