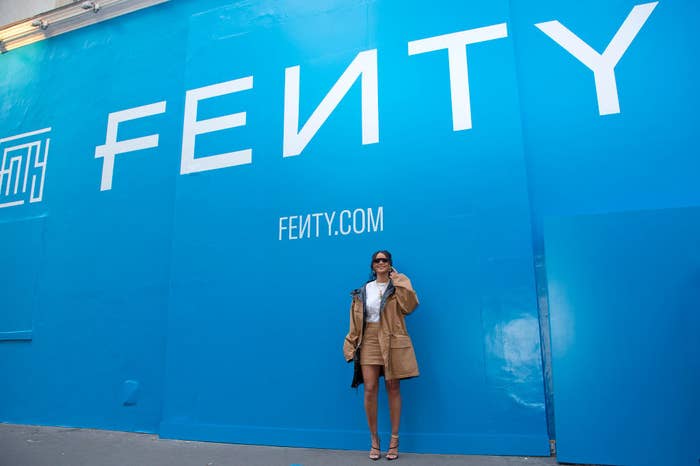 THE WAIT IS OVER!!! Rihanna's history-making luxury fashion brand FENTY finally dropped this morning, and it's full of classic, gender-fluid statement pieces that reflect the icon's strong and edgy brand.
By partnering with the luxury conglomerate LVMH Moët Hennessy – Louis Vuitton SE to launch FENTY, Rihanna became the first Black woman and woman of color to run a major luxury fashion house and the first woman to launch an original LVMH brand.
"I use myself as the muse," Rihanna told The New York Times Style Magazine. "It's sweatpants with pearls, or a masculine denim jacket with a corset. I feel like we live in a world where people are embracing every bit of who they are."
BTW, it's worth repeating that FENTY is a *luxury* brand, which means it costs *luxury* prices — a simple fact that sparked a debate on whether Rihanna should be expected to adjust FENTY prices. Personally, I just think it's funny how no one's complaining about the price points of other luxury celeb lines, like Victoria Beckhams' eponymous brand or Mary-Kate and Ashley Olsen's The Row. *carefully sips tea cuz it's extra hot*
The debut collection Release 5-19 includes more than three dozen Italian- and French-made pieces, with clothing sizes ranging from 2/XS to 4/XXXL. We'll reportedly be getting even more pieces in the coming week, but in the meanwhile, let's look at some ~LEWKS~!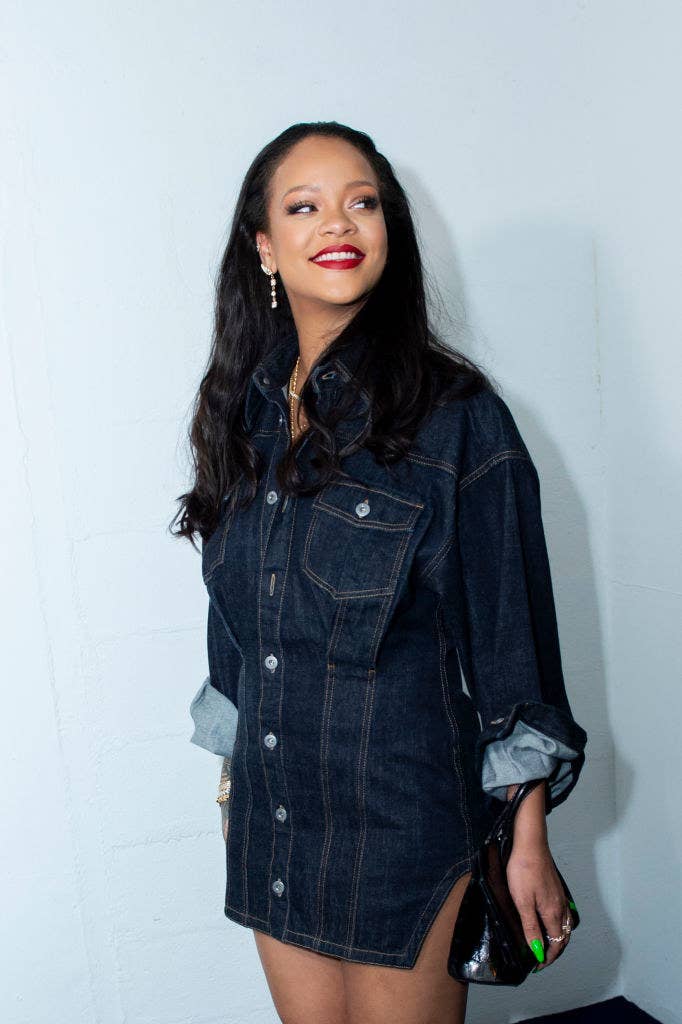 FENTY credits the work of pioneering Bajan-American photographer and documentarian Kwame Brathwaite for inspiring the dynamic visual branding aesthetics behind Release 5-19. Fun fact: the artist shares the same surname as Rihanna's maternal family.
"Rediscovered from his archives, Kwame's striking images speak to natural beauty and boundless strength," explains the FENTY website. "Juxtaposed with portraits of black women and men by British photographer Jack Davison today, FENTY establishes a dialogue between the past and present while championing diversity, femininity, and the power of black women and men."