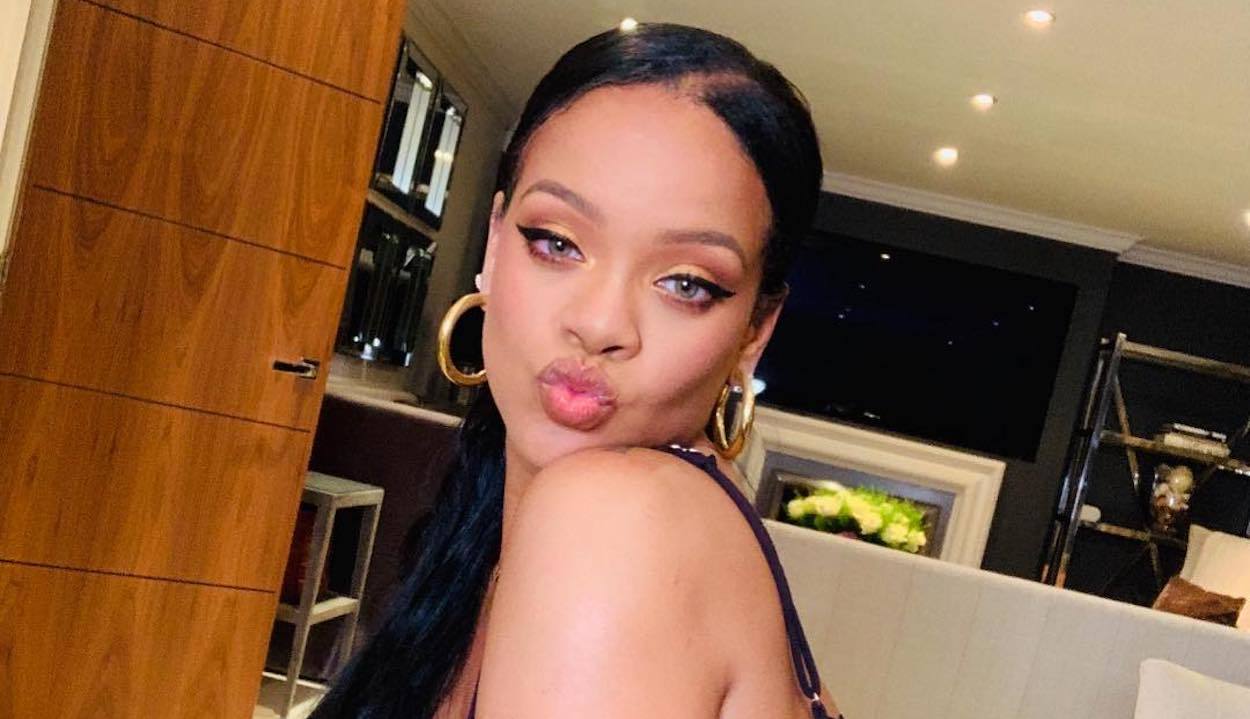 Rihanna can now pick up her Jamaican citizenship documents in Kingston, at least according to folks on social media.
The hashtag #RihannaIsJamaican has sent social media site Twitter into a frenzy! A feud between Jamaicans and Bajans have ensued over one Twitter user who tweeted: "Jamaicans, you know, if we pretend like Rihanna is Jamaican, the world would believe us and there is nothing the Bajans can do about it. Let's kidnap Rihanna's nationality, y'all."
The tweet ignited thousands of responses from Jamaican Twitter users who managed to get the hashtag #RihannaIsJamaican to trend. Some fans pulled out their receipts to prove that Rihanna is more Jamaican than Bajan. The back and forth turned into a hilarious fiasco among Caribbean users on Twitter.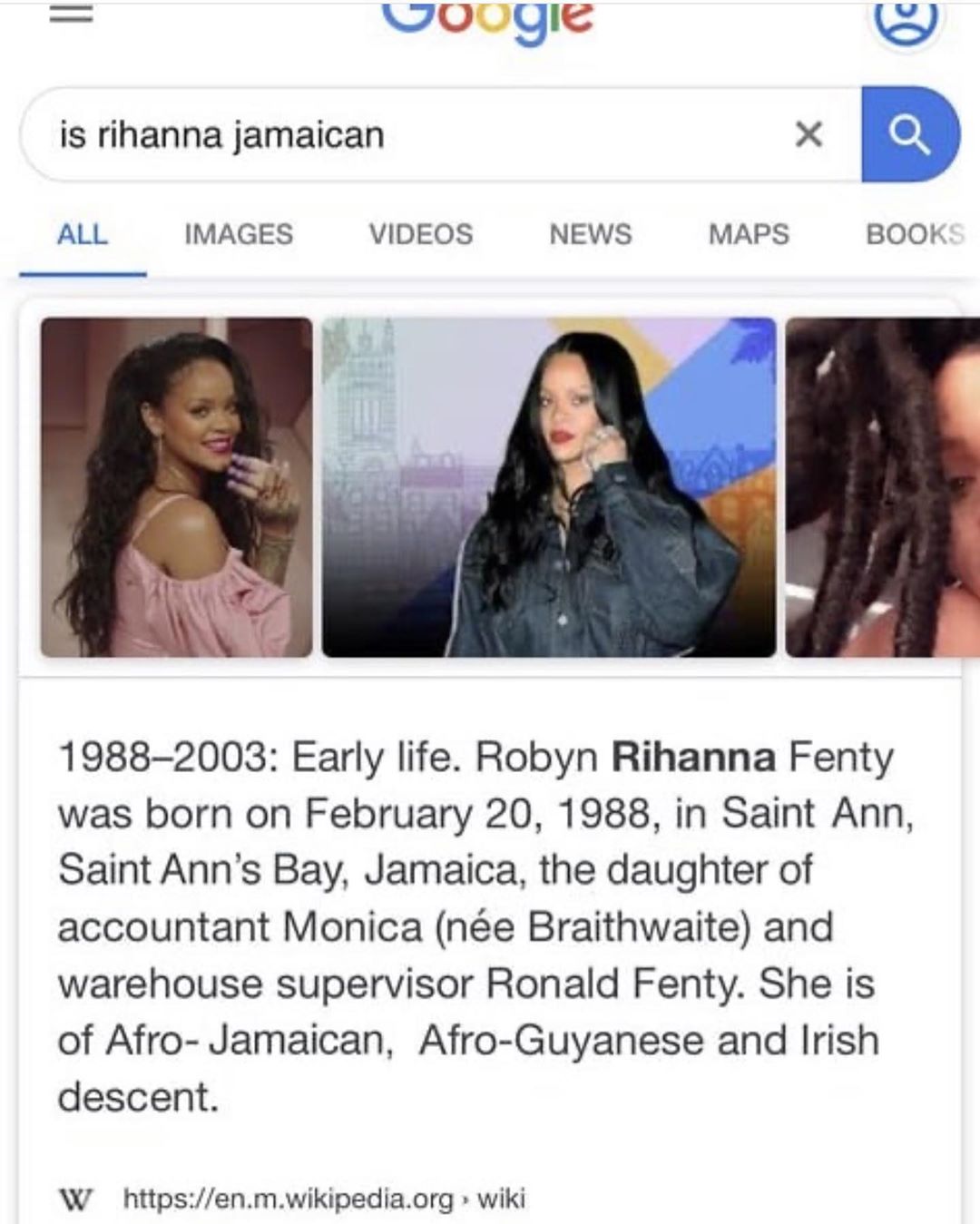 One user tweeted: "We don't have to pretend. She is from Alexandria in St. ANN. I saw her mom yesterday.
Bajan Twitter users did not seem pleased with the new trending topic and started lashing out staking their claim to the Pop Star's nationality. One Bajan user wrote, "RIHANNA IS BAJAN. BARBADOS. SHE IS FROM BARBADOS. JAMAICANS F*** OFF!!!!!"
This only fueled more tweets from Jamaican Twitter users who responded with comments like: "I am extremely shocked at this association with Rih saying she is Bajan this is so far from the truth, we jump the fence into fully loaded party twice."
"I am 100% certain RhiRhi is Jamaican. I see sis all the time at KFC. You sure?" another user wrote.
Jamaicans became so committed to their mission of stealing Rihanna's nationality that someone took the liberty of changing the Star's country and place of birth on her Wikipedia page. Persons when as far as fabricating a Jamaican National Birth Certificate they claimed belonged to the singer. It was not long before edited pictures of Rihanna surfaced on Twitter, showing her partaking in various Jamaican activities such as attending a local Jamaican school, collecting awards from Jamaican competitions, and photos of her sporting the Jamaican colors.
Very common misconception, many think that Sean Paul is from Panama and that Rihanna is from a small eastern Caribbean island called Barbados. They're both very much Jamaican. Sean is from Kingston, Jamaica and Rihanna is from St. Ann, Jamaica. Icons! 🇯🇲

— Gordon Swaby (@Gordonswaby) October 10, 2019
The beautiful Rihanna reppin Jamaica while filming "Ocean's 8". She's so nationalistic 😢🇯🇲 #RihannaIsJamaican pic.twitter.com/gBk8BzCSjR

— Imani (@_imanishadae) October 10, 2019
Rihanna, mourning the death of her father, reggae icon the late Bob Marleyy. Rihanna is the last of Bob's 26 children and currently lives in Trench Town, Jamaica. #RhiannaIsJamaican but has travelled 2 Barbados ONCE. pic.twitter.com/2yWwYqQAVq

— RamGoatRope (@RamRope) October 10, 2019
Rihanna was born in a small town called Barbados in St Elizabeth, Jamaica. She has paid tribute and cited Bob Marley as her idol on many occasions pic.twitter.com/HxbJE8b5sm

— Cassius of the Antilles (@CRUELCASSIUS) October 9, 2019
Rihanna has even kept her homeland included in her fashion ventures. Here is her 2017 Fenty Puma Collection which utilizes the colors of our flag 🇯🇲🇯🇲🇯🇲 All the proceeds from this went to helping Her uncle Buju Banton fight the justice system and be released from Prison pic.twitter.com/EGcTeiq7Te

— Cassius of the Antilles (@CRUELCASSIUS) October 10, 2019