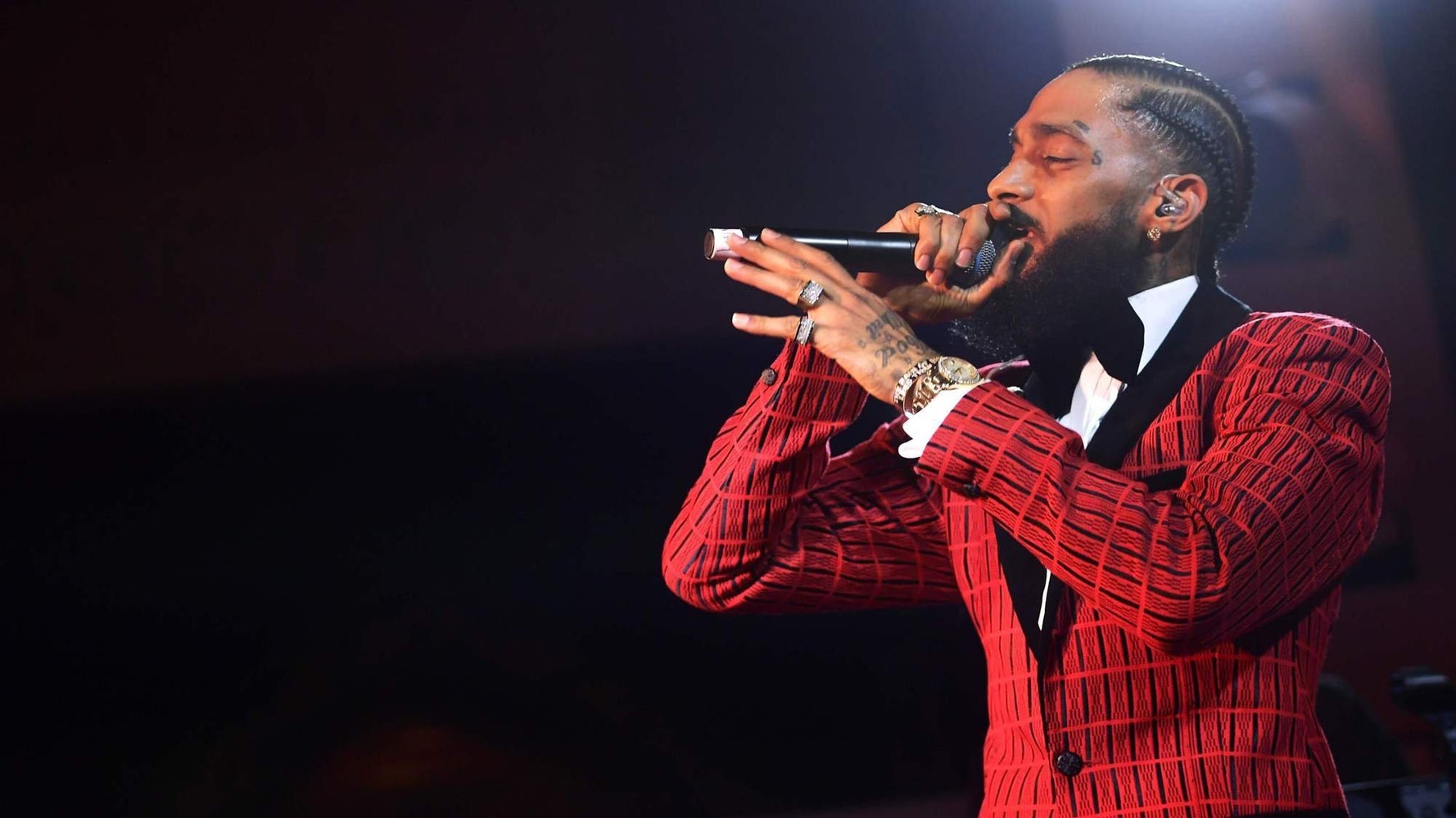 Since hip-hop was introduced to the world four decades ago, some of the genre's most prominent artists have used their music not only to express themselves, but to escape poverty and drive change in their communities. They've inspired generations, how they talk, dress and hussle. One of hip-hop's most influential leaders, Nipsey Hussle, did just that. 
After 10 years spent making a name for himself off of underground rap, in 2018 his debut album, Victory Lap, earned him a Grammy nomination for best rap album. It was a crowning achievement for the former 60th Street Crip, who was rebuilding his old Los Angeles neighborhood, bringing in commercial businesses that would hire the formerly incarcerated, thereby revitalizing the community. But he never saw his efforts come to fruition—on March 31, 2019, the 33-year-old was murdered in the middle of his empire, on Crenshaw and Slauson.
Nipsey was much more than a gifted wordsmith or rap artist. He was a mogul, real estate tycoon and activist. And in the two years since his death, his legacy and philosophy has inspired his fans to find their purpose and chase their dreams.
When Nipsey came on the scene in 2008, mixtapes including Slauson Boy and Bullets Aint Got No Name solidified his status in the west coast rap scene, but didn't immediately earn him  mainstream success. In 2013, he released what would become one of his most successful projects: Crenshaw, its price tag—$100 a copy—turned heads, including that of Jay-Z, who bought 100 copies to support Nipsey's Proud To Pay campaign, which challenged music industry norms by allowing fans to bypass record labels and buy directly from artists. This transaction alone earned the rising star recognition and $10,000. 
Much of Nipsey's success has come after his death. Earlier this year, Jay-Z added a verse to the Mike & Keys produced, instrumental version of "What it Feels Like" for the soundtrack of Academy Award-nominated film Judas and the Black Messiah. He was posthumously awarded best rap collaboration and best rap performance at last year's Grammy Awards, and Ava DuVernay is directing a documentary about his life for Netflix. The film, which is being executive produced by his children Kross and Emani Asghedom, a date has yet to be released.
And while his retail business, The Marathon Clothing, has closed its doors—due to an "unprecedented outpouring of support" from fans, who transformed it into a memorial to his life and legacy—construction has commenced on a new storefront.
Nipsey believed that life is a marathon, not a race, that while setbacks may momentarily keep people from their dreams, they were all part of the journey. This "marathon" philosophy was a recurring theme in his life and work. It has inspired and reminded fans that adversity is an opportunity to triumph.
"I think Nip was a genius for coming up with a message that was direct to his story, and he inspired all of the youngins in the city to go hard," says Casey Veggies, rap artist and friend of Nipsey. 
"One of his songs that speaks to me the most is 'Dedication,'" says Deshaun Highler, star of Netflix documentary Last Chance U and a longtime fan,  
"How long should I stay dedicated?
"How long 'til opportunity meet preparation?"
"I felt this in my heart because I'd been wondering that same question," Highler says, reflecting on the uncertainty he faced as a walk-on player for the University of Texas, El Paso, basketball team. "How long do I have to do this until I get something worth having?"
Two years after his death, Nipsey's words still inspire, proving that it's not where you start, but how you change the world when you leave, that counts. Perhaps this will be the most enduring part of his legacy.