One of Puerto Rico's iconic natural wonders — a soaring stone arch along the southern coast known as Punta Ventana or Window Point — collapsed early Monday as a 5.8 magnitude earthquake rattled the island.
Denniza Colon, a 22-year-old resident of Guayanilla, said she went by the area Monday morning and was shocked to find the arch, a place that she visited frequently as a child, had simply vanished.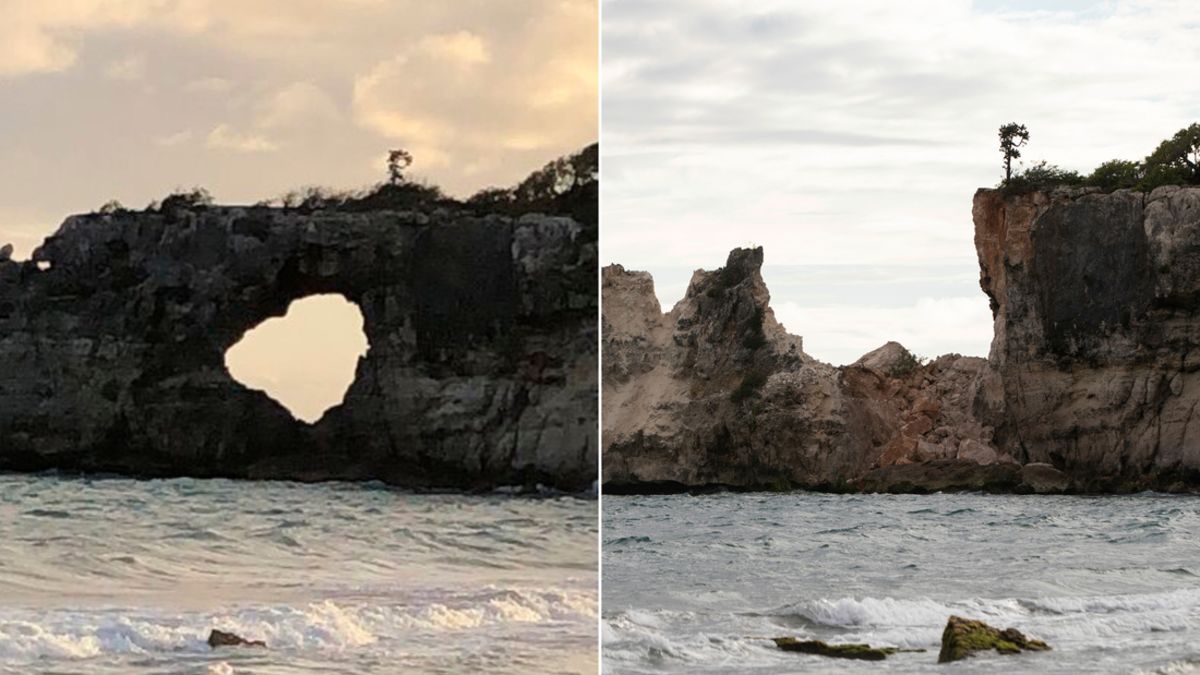 "This is really sad," she said in a telephone interview. "It was one of the biggest tourism draws of Guayanilla."
Puerto Rico, a U.S. territory of 3.2 million, has been jolted by a series of earthquakes that began on Dec. 28 and have been concentrated along the southern part of the island.
Monday's tremor was the largest yet, striking at 6:32 a.m. local time and knocking several homes off their foundations and causing rockslides along some roads. Puerto Rico's Energy Authority said two substations, in Guánica and Yauco, had been affected and power was out in some areas of the island. However, there were no immediate reports of injuries or casualties.
The U.S. Geological Survey reported a series of more than 15 smaller earthquakes and aftershocks in the waters off southeastern Puerto Rico Monday, as the island was celebrating Three Kings Day and government offices and most businesses were closed.
Gov. Wanda Vázquez spent the day touring damaged areas and meeting with emergency staff. The government has postponed the reopening of public schools until Jan. 13 so that educational facilities can be inspected for damage.
Vázquez said Florida Sen. Rick Scott, a Republican, had been in contact and had offered help if needed.
Punta Ventana is just one of several naturally occurring arches on the island — "windows" carved out by the sea beating against rocky outcrops over eons.
While the site in Guayanilla wasn't easy to access, the dramatic image of the round eye gouged into the stone frequently graced tourism brochures.
Glidden Lopez, the spokesman for Guayanilla municipality, said the loss of Punta Ventana had hit locals very hard. One of the region's mottos is: "Guayanilla — The New Window on the Caribbean."
"That's a reference to La Ventana," he said. "People are are very worried about losing this natural treasure."
The arch was already showing signs of damage last week as seismic activity along the southern coast took a toll. When Lopez visited the site on Jan. 3, a lower portion of the eye had broken off, he said, "changing the shape of the window."
On Monday, when he realized the longstanding icon was gone he wrote a eulogy of sorts on Facebook: "Playa Ventana has collapsed. Today our icon is nothing but a memory."