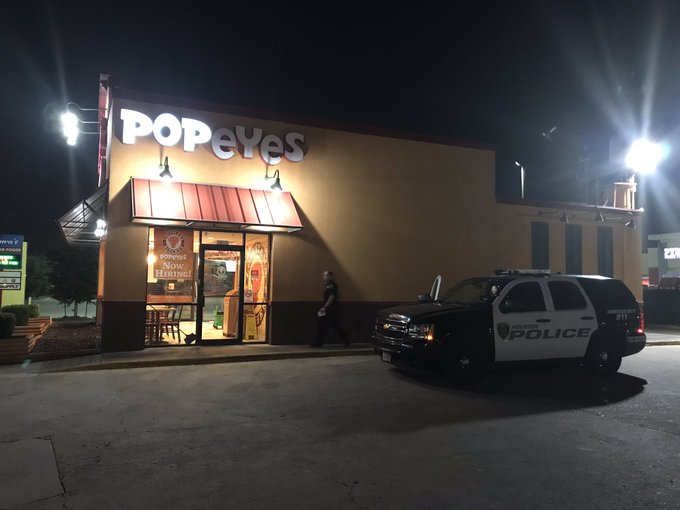 Police are investigating after a man pulled a gun on Popeyes employees after the restaurant ran out of chicken sandwiches.
The incident happened just before 9 p.m. Monday at the Popeyes at 7159 Scott, according to the Houston Police Department.
Police said several people went into the restaurant, and one man pulled a gun on the employees while demanding chicken sandwiches. According to police, no one was injured.
Has it really turned into #ChickenSandwichWars? Police are looking for the group who walked in this @PopeyesChicken in Southeast Houston and with a gun demanded workers hand over the chicken sandwich. Thankfully, no one was hurt. Also, they didn't have any chicken sandwiches. pic.twitter.com/g3NIbZaiX8

— Brett Buffington (@BrettKHOU) September 3, 2019
Witnesses told police the men and women left the scene in a blue SUV.
This string of rash behavior seem to be a bit over the top, especially when Popeyes has confirmed that the chicken sandwich was not gone forever.
 "We, along with our suppliers, are working tirelessly to bring the new sandwich back to guests as soon as possible," said Popeyes in a statement. The company said those who want to be notified when they return to stores should download the Popeyes app and "sign up for push notifications.".
Apparently, some aren't having the news of Popeyes being sold out and responded to the company with GIFs of crying faces and responses of disbelief. Others commented they were heading over to Chick-fil-A.