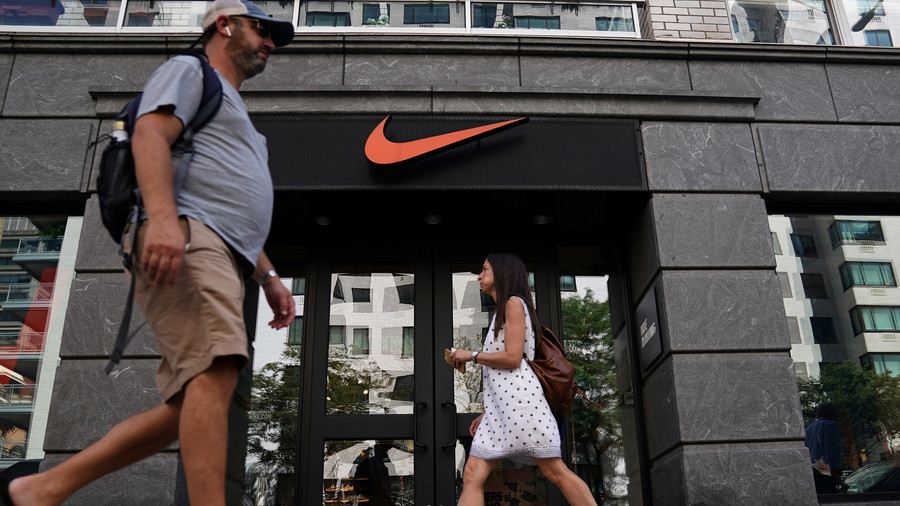 Nike has sold out of its new Colin Kaepernick signature $110 shoe, but the question remains, whose side is Nike on -- Kaepernick or the NFL?
Former NFL player Jack Brewer said Friday that Nike "has taken both sides of the trade" by creating the Kaepernick-themed shoe while simultaneously selling NFL jerseys.
"There's two sides to every trade," Brewer told FOX Business' Cheryl Casone on "Mornings with Maria."
Brewer said Kaepernick went as far as to schedule an NFL workout in order to "brand himself" in advance of the shoe's release, and isn't serious about playing in the NFL again.
"Whether you love him or hate him, from a business perspective, the move seems to be what he wanted," Brewer said. "This is fitting his agenda."
The shoe features an image of Kaepernick on its heel along with the numbers 08 14 16 on the outsole, representing the date he began kneeling during the playing of the national anthem.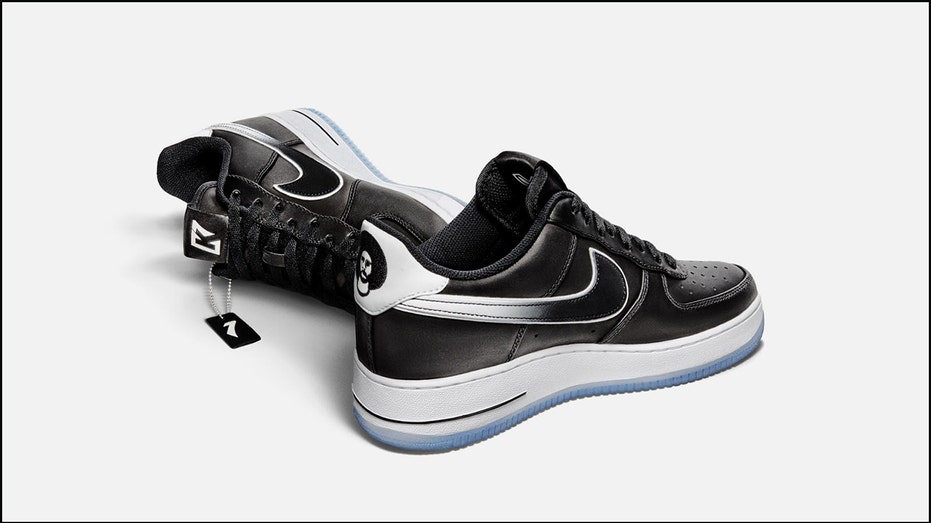 Brewer said Nike isn't political and but cares "about making the dollar."
Nike shares have rallied 19.5 percent since announcing the Kaepernick deal on Sept. 3, 2018, adding $25.7 billion in market value, according to Dow Jones Market Data.
Meanwhile, Strategic Resource Group managing director Burt Flickinger compared Nike's apparent approach to Kaepernick to the way the company handled women's sports.
"Nike has been strip-mining women and women's sports ever since Liz Dolan left," Flickinger said Friday during an interview on "Mornings With Maria.
"Nike's in the Hall of Shame."
Dolan was corporate vice president for global marketing at Nike from 1988 to 1998, during which time she, according to Flickinger, started a campaign for women called "Let Me Play."
The company profits off women's sports apparel but is "MIA," according to Flickinger, while female athletes themselves profit very little from the game. He added that the same is true of male athletes who built their respective sports then retire without a pension.
"Nike's in the Hall of Shame", Flickinger said.
Despite supporting  Kaepernick, the sportswear giant donates more than three times as much money to Republicans as it does to Democrats.
Nike's employees and the company's own Political Action Committee gave $424,000 to Republicans and only $122,000 to Democrats this election cycle, according to the nonpartisan Center for Responsive Politics. Nike's contribution to the GOP tops even that of rival brand New Balance, a company whose CEO has been vocal and unapologetic about his support for President Donald Trump.
While Nike has donated more to Democrats in previous election cycles, the company has donated almost $1.5 million to Republicans over the last eight years, compared to just under $1 million to Democrats. While Adidas and Under Armor also make political donations, and favor Democrats, Nike's spend leaves them in the dust.