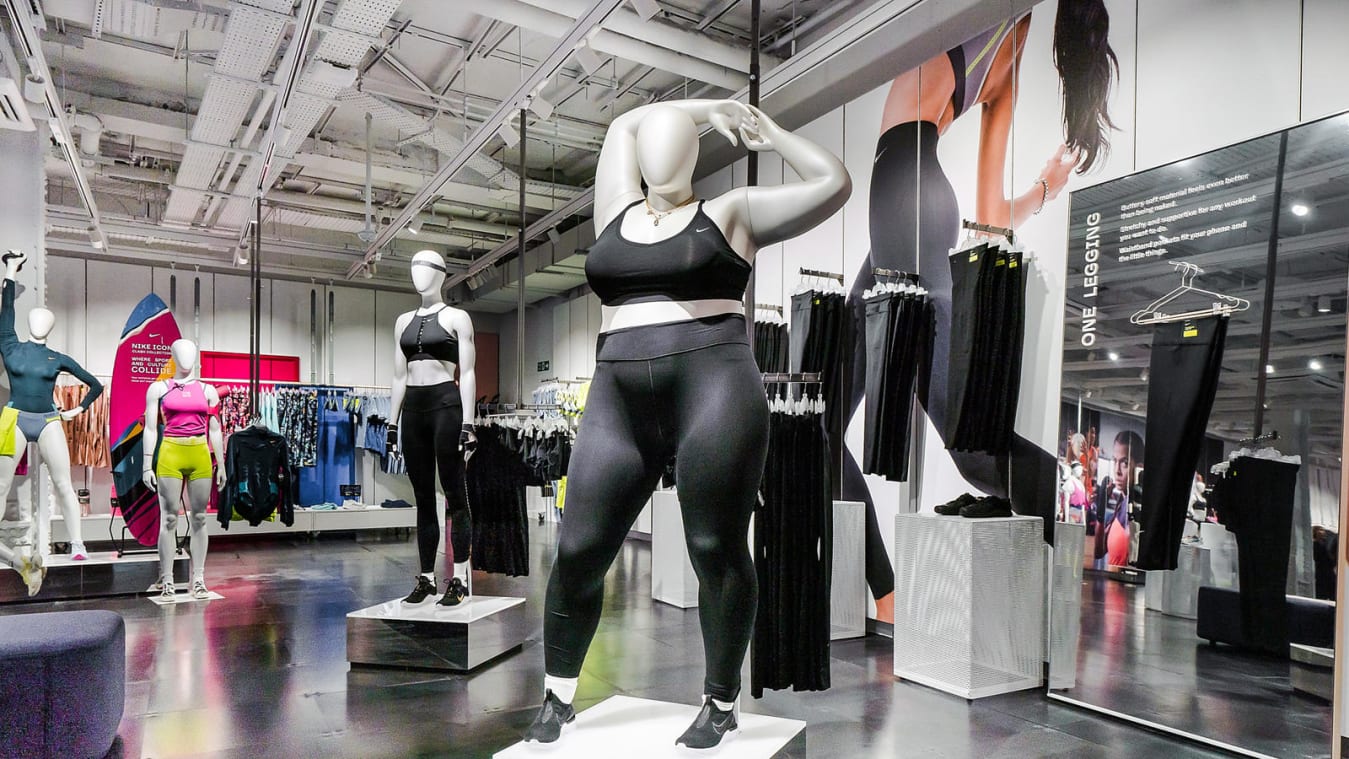 Nike's flagship London store has introduced plus-size and para-sport mannequins to its redeveloped women's floor, signaling a further step towards inclusivity for the sportswear brand.
"To celebrate the diversity and inclusivity of sport, the space will not just celebrate local elite and grassroot athletes through visual content, but also show Nike plus size and para-sport mannequins for the first time on a retail space," Nike said in a press release.
Sarah Hannah, Nike's general manager and vice president for women in Europe, the Middle East and Africa, said in a statement: "With the incredible momentum in women's sport right now, the redesigned space is just another demonstration of Nike's commitment to inspiring and serving the female athlete."
The sportswear brand follows retailers including Old Navy and Nordstrom, as well as UK department store Debenhams, in displaying size-inclusive mannequins.