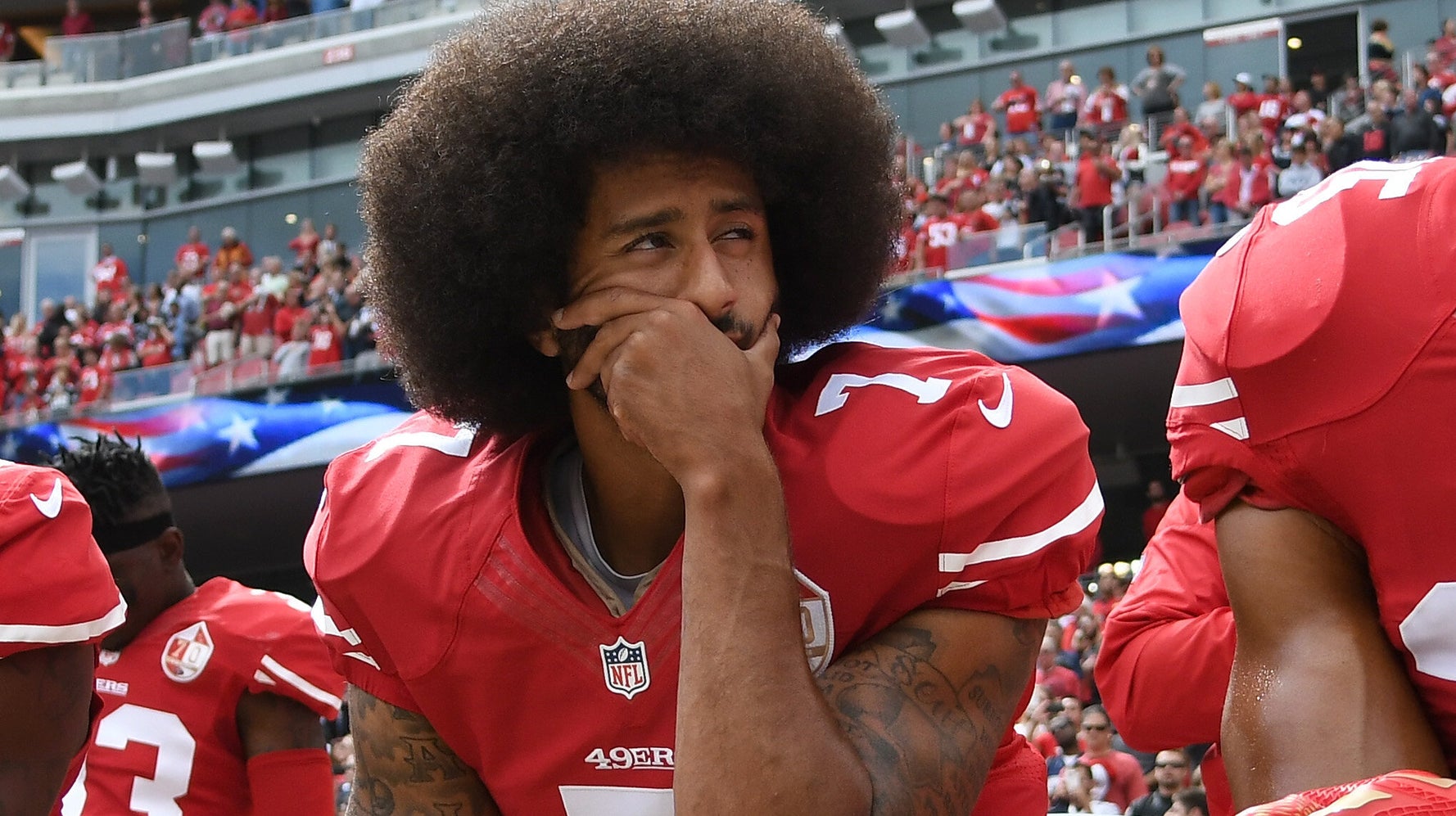 The NFL's website has apparently removed the word "retired" as a designation for Colin Kaepernick. The league sparked a backlash after people shared screenshots of the description on Twitter. 
Kaepernick's girlfriend, radio personality and MTV host Nessa Diab, called the NFL and its leadership "cowards" for labeling Kaepernick as retired on its website in a tweet on Friday. 
The former San Francisco 49ers quarterback, who began kneeling during the national anthem at NFL games in 2016 to protest racial injustice, has remained unsigned by any NFL team since he became a free agent after the 2016 season. The NFL has been widely accused of blackballing Kaepernick for his activism. 
"The @NFL @nflcommish @NFLPA lying on their NFL website claiming @Kaepernick7 'retired,'" Diab wrote in the post, accompanied by a screenshot of the website. "Colin did NOT retire. You cowards blackballed him bc he peacefully protested against police brutality. He's a Superbowl QB & should be playing bc his stats show that."
The @NFL @nflcommish @NFLPA lying on their NFL website claiming @Kaepernick7 "retired." Colin did NOT retire. You cowards blackballed him bc he peacefully protested against police brutality. He's a Superbowl QB & should be playing bc his stats show that. https://t.co/UmyD5VhYwP pic.twitter.com/eUJ7LMmaiR

— NESSA (@nessnitty) May 22, 2020