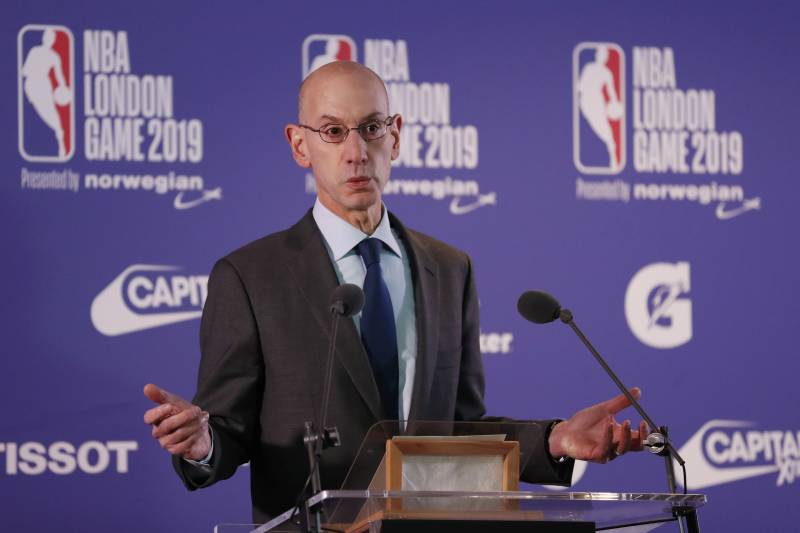 As sports fans, we've all had the same debate: Do you buy the jersey, shirt, shirsey, etc of your favorite player on the team you root for, in order to show your love and appreciation for said star, or do you avoid the risk of that player being traded or leaving in free agency, rendering your apparel a "throwback" someday?
The NBA is out to solve that problem. As the All-Star break began, Adam Silver showed off future technology that fans could use someday: A jersey in which you can easily switch out the name and number on the back.
Adam Silver unveils the NBA jersey of the future. pic.twitter.com/h5GePOwOjx

— NBA (@NBA) February 15, 2019
While it was pretty sweet to watch, NBA die-hards made a lot of jokes that were also very funny:
 Theoretically, NBA fans will have to buy just one jersey in the future. That will depend on whether the "jersey of the future" proves to be a real thing.