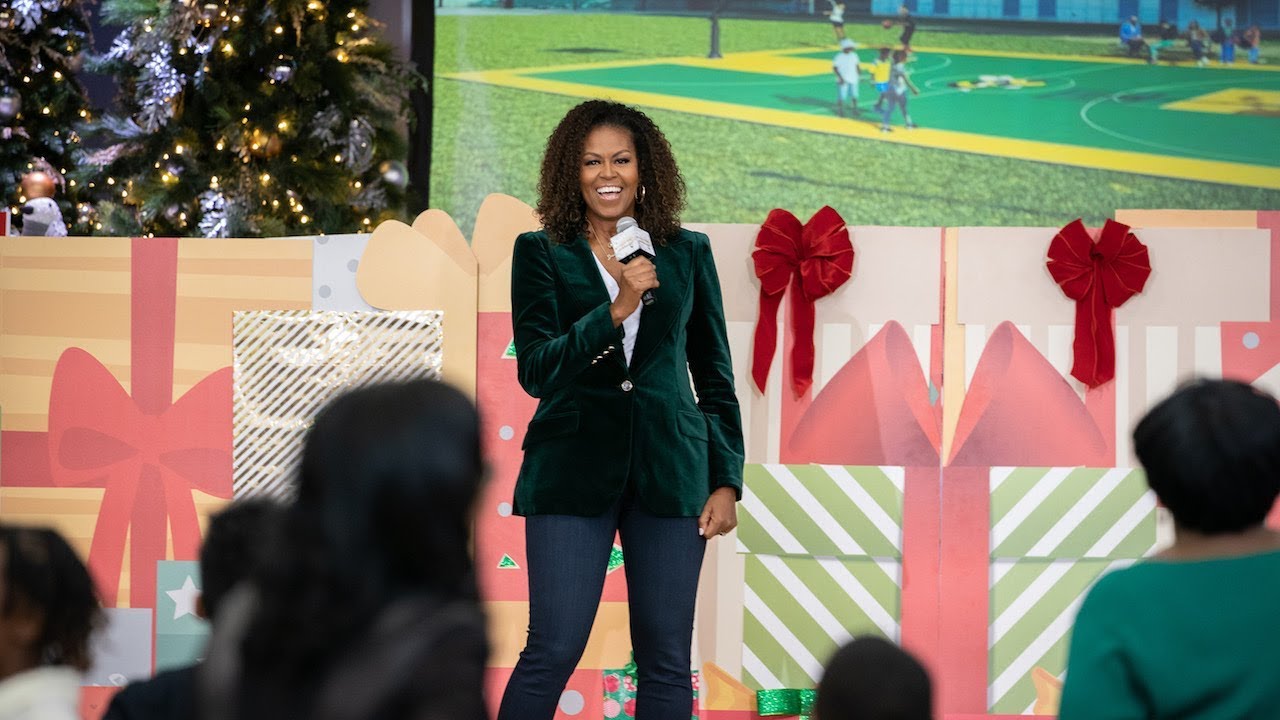 The year isn't over yet, but this might just be the best feelgood story of 2019.
In a video released on Tuesday, which has been viewed more than five million times across social media, Michelle Obama is seen paying a visit to Randle Highlands Elementary School in Southeast D.C.
In the nine-minute clip, the former first lady makes her entrance and is instantly greeted by a student who blurts out a high-pitched, "Obama!" A teacher freezes up and his eyes grow wide.
Later, Obama takes over the PA system, announces herself—to immediate screams—and adds that lunch is "cream of asparagus … just kidding."
I had so much fun putting a smile on all of these little faces from Randle Highlands Elementary School in Washington, D.C. Thanks to the @TheEllenShow for letting me be a part of #EllensGreatestNight!pic.twitter.com/3lOWaUAqQY

— Michelle Obama (@MichelleObama) December 11, 2019
When the former first lady walked into the computer lab, outfitted with just a few laptops, she made the first of many announcements: a $100,000 donation for all the school's needs. From there, the list of gifts piles on—new Apple computers and laptops, iPads for every student, and a snazzy new outdoor basketball court.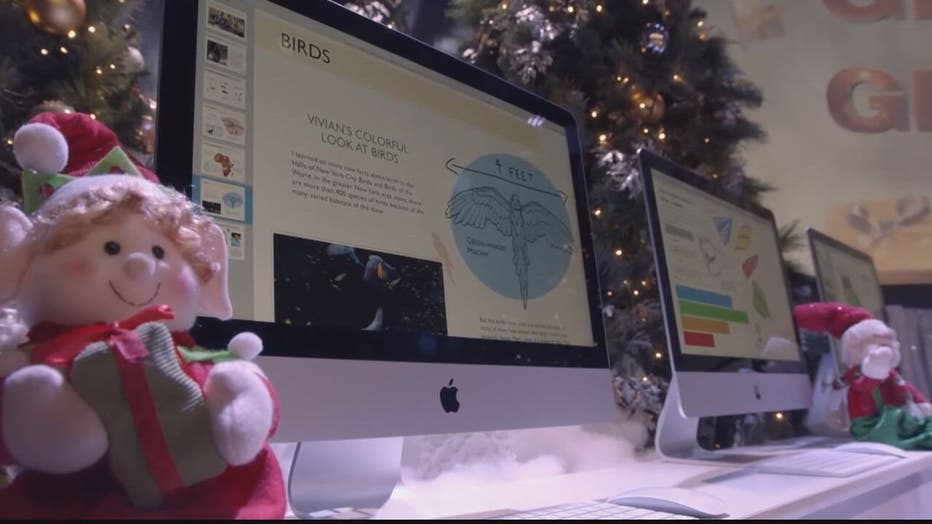 After Obama shows off a mock-up of the court on a projector, one teacher leaps as high as he can without tearing his suit before high five-ing another teacher.
Principal Kristie Edwards explains in the video that all 350 students receive free lunch, and the school has an in-house washer and drier so students can come to school with clean clothes, Edwards says.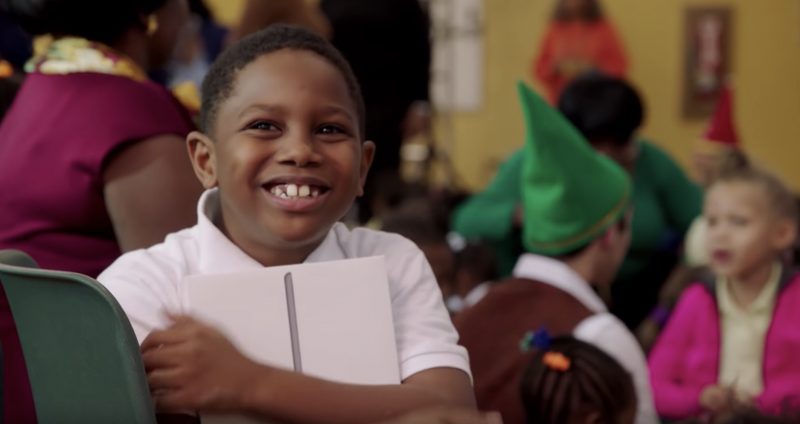 "We actually sit on the hill in Southeast D.C. It's considered one of the roughest areas in D.C.," Edwards says in the video. "Sixty-five percent of our students are in the foster care system, or they are homeless … When our students come in here, they're expecting the same thing, and that's to get love, a hug, and to ensure they're in a safe space."
Ellen DeGeneres and Apple made the donations as part of the Ellen's Greatest Night of Giveaways (other giveaways have included actor Michael B. Jordan surprising a New Jersey community activist with a new SUV and DeGeneres covering his rent for two-years.)