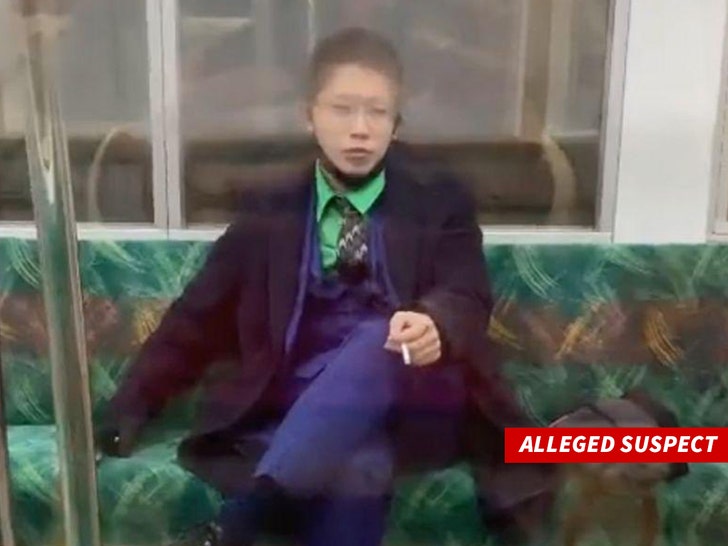 A man in Tokyo dressed as the Joker stabbed passengers aboard a train line, injuring 17 people on their way to Halloween parties in Shinjuku. 
The train made an emergency stop around 8 p.m. Sunday night after the 24-year-old man also set a small fire on the train. Police arrested the suspect on the spot and suspended service while they conducted an investigation. 
Three people were severely injured, including a man in his 60s who remains in crucial condition, The Daily Mail reported. 
The suspect wore glasses and a green shirt, but otherwise dressed in the Joker's signature purple suit. A video posted to social media showed the man sitting alone in a train car, legs crossed, and smoking a cigarette. 
Some witnesses thought that the man was part of some Halloween stunt until people started running and the suspect started waving a "long knife" with blood on its blade.
In a shocking incident, a man reportedly dressed as Joker from the Batman series, attacked passengers on a train in Japan's Tokyo.

The 24-year-old reportedly set fire on the train and attacked people with a knife, injuring at least 10 pic.twitter.com/sxDfl2cGmN

— Hindustan Times (@htTweets) October 31, 2021