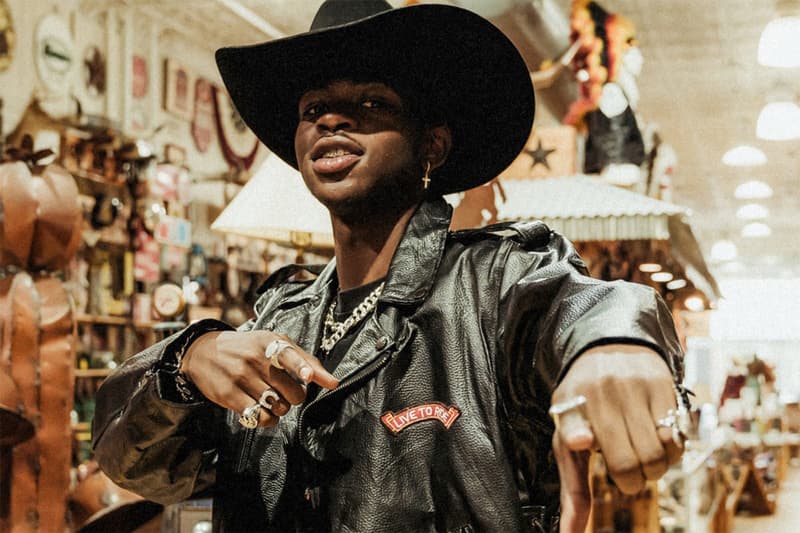 Destiny delayed is not destiny denied.
Lil Nas X — who was banned from the Billboard country chart — is now the new and undeniable face of country music.
The hip hop sensation who made history with "Old Town Road" — the longest running number one song ever — is gracing the cover of the Aug. 26 edition of Time magazine.
"Everything lined up for this moment to take me to this place," the 20-year old Atlanta native tells the magazine, noting the role that social media and streaming have contributed in the record-breaking success of the country-infused trap music track.
"Not to sound self-centered, but it feels like I'm chosen, in a way, to do this stuff," he said.
Lil Nas X, born Montero Lamar Hill, also opens up about his decision to come out, admitting to writer Andrew R. Chow, that he'd been taught since childhood that being gay "is never going to be OK." He said he was also afraid that he'd lose fans, pointing out, "I know the people who listen to this the most, and they're not accepting of homosexuality."
But the recognition of June being Pride Month changed his mind.
"I never would have done that if I wasn't in a way pushed by the universe," he explains. "In June, I'm seeing Pride flags everywhere and seeing couples holding hands — little stuff like that." He revealed that he came out to his dad and sister earlier in June, and then casually announced it on Twitter several weeks later.
Surely the people who banned Lil Nas X's mega hit song "Old Town Road" from the Billboard country charts didn't think he would amass such a breakout success.
The Time cover story is aptly titled "It's His Country: The Wild Ride of Lil Nas X" and the inside package also feature a piece by Grammy-winning musician Tim McGraw and Pulitzer Prize–winning historian Jon Meacham on how racial and ethnic diversity has been the rare exception in country music rather than the rule.
"Country is in the midst of a renewed debate over the nature of its sound and the related question of who counts as part of its club.... In some ways, these questions are not so different from the ones the broader nation is asking itself in the age of Trump…. The answer, much like the music itself, is more complicated than even its fans tend to realize."
Lil Nas X is one of only a handful of rappers to grace the cover of Time in its nearly 96-year history. He follows Lauryn Hill, Jay-Z and Kanye West, who graced it twice.
"Time's cover features the people who shape the world," the magazine's executive editor Kelly Conniff told The Daily News on Thursday. "Lil Nas X's rise symbolizes the changing nature of influence and success in pop culture today."
The new issue of Time is out Friday.