Kim Kardashian is problematic as hell.
She's also inexplicably gone from socialite to social justice superheroine as of late, being instrumental in commuting the life sentence of non-violent offender Alice Johnson; deploying her legal team to assist Cyntonia Brown in her eventual clemency; and unleashing her white privilege to address criminal justice reform and other societal ills in a surprising bid to make us all forget about the countless times she's tap danced on our nerves.
During a recent pit stop at the White House—no pun intended—Huffington Post reports that Kardashian West announced that she'll be partnering with Lyft to provide as many as 5,000 formerly incarcerated citizens transportation to and from job interviews.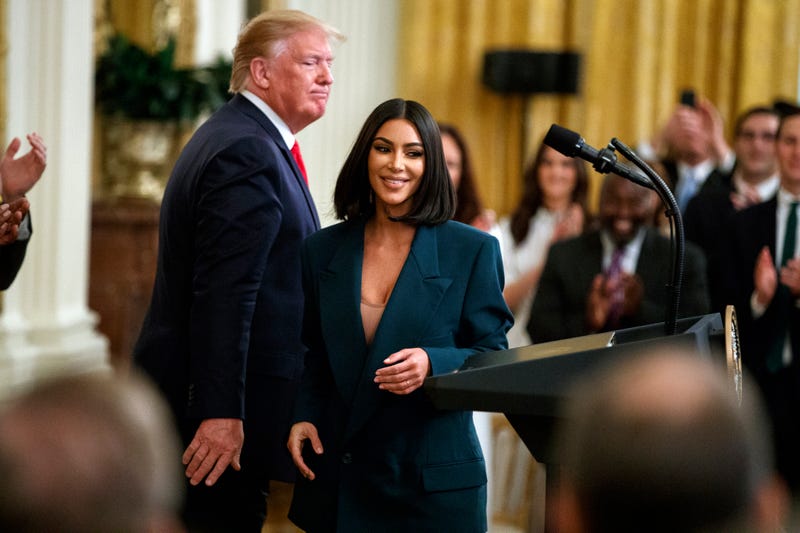 "Everyone wants the community to be safe," she told those in attendance at the White House. "And the more opportunity we have and that they have and the support that we help give them, the safer everyone will be."
In a series of tweets, she also addressed the challenges faced by those transitioning back into society after serving time in prison:
Since the passage of the First Step Act in December, I've been speaking with people coming home from prison and learning about the challenges they are facing.

— Kim Kardashian West (@KimKardashian) June 13, 2019
While I have been able to offer support to some of the individuals I have met, the obstacles to success are an everyday struggle for thousands and more needs to be done.

— Kim Kardashian West (@KimKardashian) June 13, 2019
"Since the passage of the First Step Act in December, I've been speaking with people coming home from prison and learning about the challenges they are facing," she tweeted to her millions of followers. "While I have been able to offer support to some of the individuals I have met, the obstacles to success are an everyday struggle for thousands and more needs to be done."
Proud to partner on this initiative with @Lyft, a company with a history of taking bold action to do what's right for our community. Thank you for providing ride share credits to formally incarcerated people when they come home.

— Kim Kardashian West (@KimKardashian) June 13, 2019