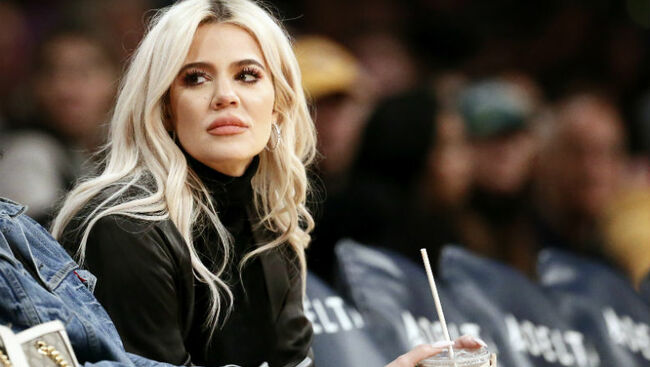 Khloe Kardashian isn't done sending subliminal messages on social media and one of those recent posts on Instagram Story has folks up in arms.
Over the weekend, the E! reality star posted about her St. Patrick's Day festivity, but she also shared a photo of a shirt that suggested everyone should love their neighbor no matter what. "Love thy neighbor," a black shirt reads from the top, before listing a number of different demographics, including folks that are homeless, Muslim, African American, gay and more.
Khloe is annoying, as are racists but yes... that is what "love thy neighbor" means pic.twitter.com/MpjSckNLU2

— back by unpopular demand: me (@_irritayted) March 17, 2019
However, the second to last inclusion on the shirt lists "racists neighbors" as well. As you might have assumed, the reaction to the post was active, to say the least, with many arguing that her 11-month old bi-racial daughter, True Thompson, goes entirely against that concept. Scroll on below to read some of the reactions to the controversial tweet.
In related news, the Keeping Up With the Kardashians star also recently silenced rumors about Tristan Thomson's parental responsibilities following his cheating scandal with Kylie Jenner's best friend, Jordyn Woods. After a fan tweeted Khloe, "hunny keep raising your daughter the best way you know how. All she needs is her mom. You're doing great. Keep ya head up," she responded, admitting that Thompson is a good father. "Thank you love! You're so very sweet. But he is a good dad to her. My sweet and special baby True will NEVER be put in the middle of him and I. I can promise that," she wrote.