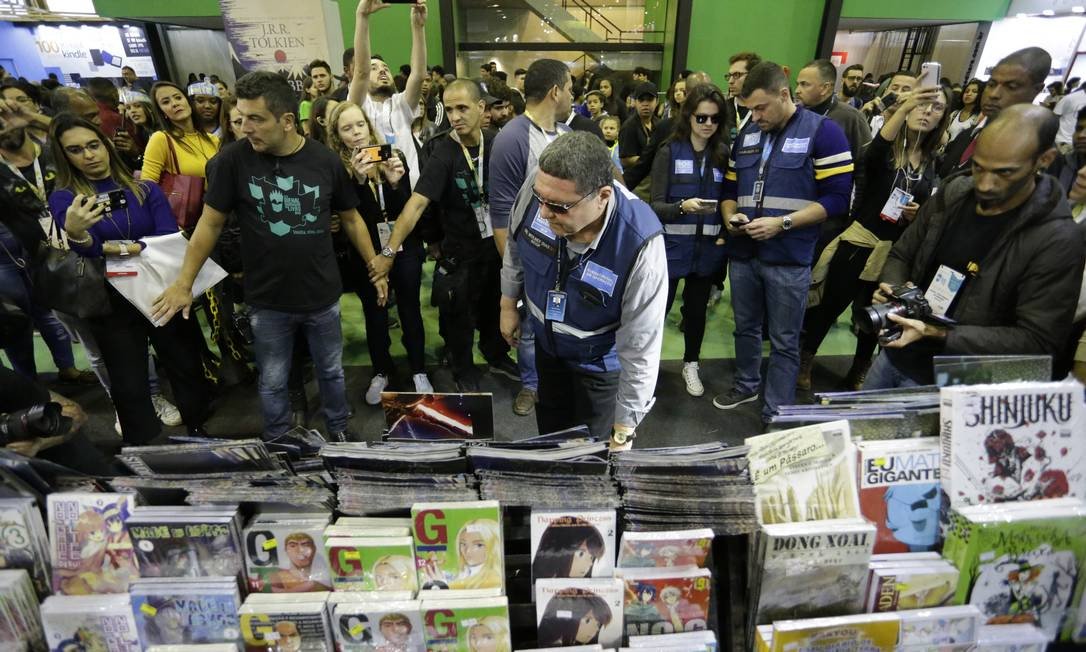 On Saturday, a judge at the Rio de Janeiro Court of Justice prohibited city hall from restricting book sales, overturning mayor Marcelo Crivella's injunction.
The Avengers comic book : The Children's Crusade was launched in 2005 by the duo Allan Heinberg and Jim Cheung, but only came to Brazil in 2010. Even though it is not one of Marvel's classic stories, such as the one inspired by the Avengers franchise films , which took billions of fans and raised billions of dollars worldwide, the plot caught the spotlight on Friday.
The mayor of Rio de Janeiro, Marcelo Crivella, ordered the organizers of the 19th Book Biennial, which takes place in Rio de Janeiro until Sunday, to pull the collection of Marvel's comic books off shelves. Speaking on social media, Crivella said the comic book contains "sexual content for minors" and should only be marketed if wrapped in black, sealed plastic "with warning about its content."
Pessoal, precisamos proteger as nossas crianças. Por isso, determinamos que os organizadores da Bienal recolhessem os livros com conteúdos impróprios para menores. Não é correto que elas tenham acesso precoce a assuntos que não estão de acordo com suas idades. pic.twitter.com/sFw82bqmOx

— Marcelo Crivella (@MCrivella) September 5, 2019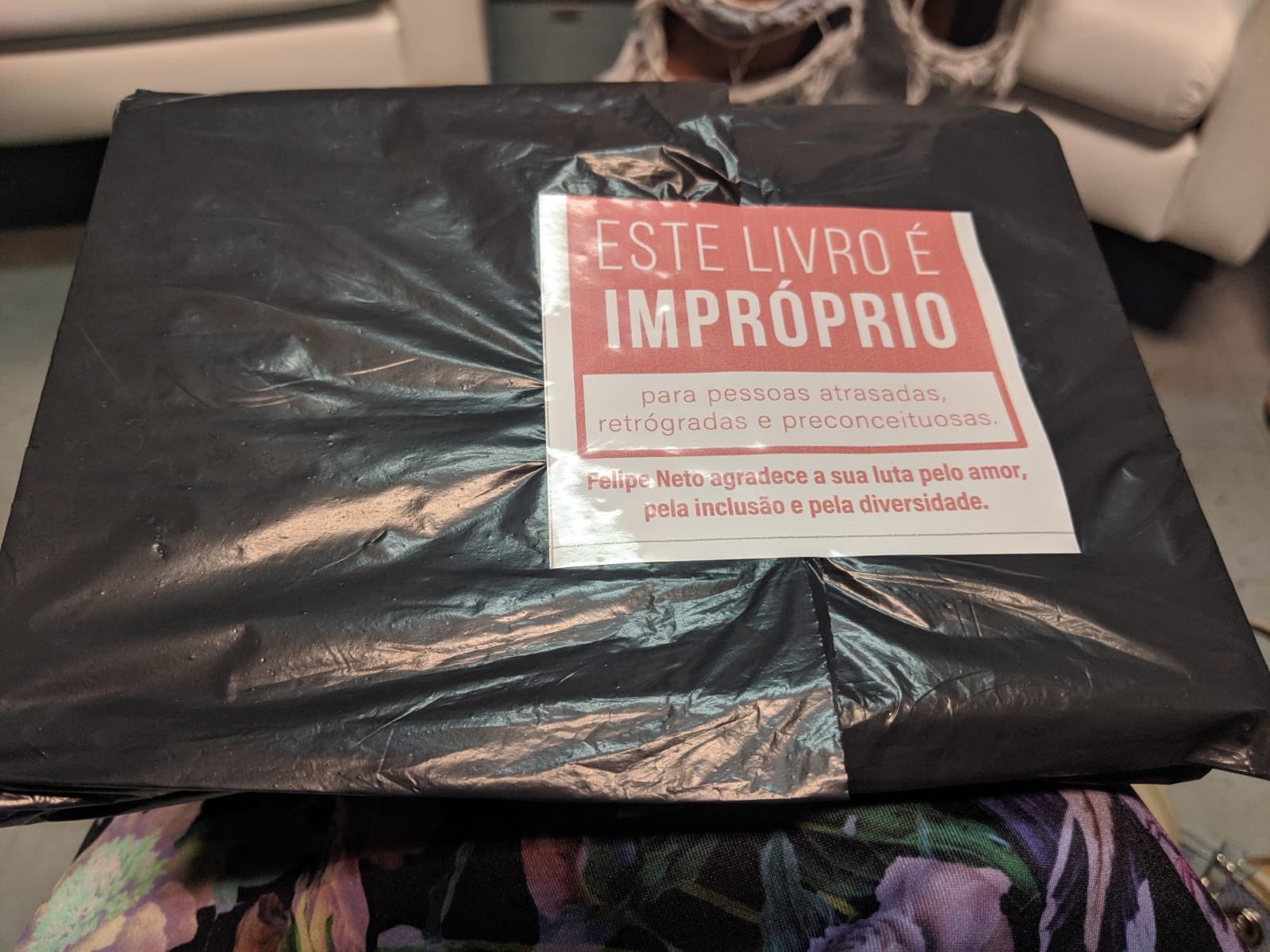 The work, however, is not targeted to children and, contrary to what the mayor says, the story, as much as the protagonists are admittedly gay, does not revolve around the homosexual couple. The plot goes beyond that. Aimed at an adult audience, The Children 's Crusade is a special in nine editions. In Brazil, Panini brought the saga to a special in 2012, with the sequence edited by Salvat in 2016.
The comics tell the story of the brothers Billy Kaplan (code-named Wiccan) and Thomas Shepherd (code-named Speed), who may be the children of Wanda Maximoff (AKA: Scarlet Witch who decimated the mutant quo of the world with a single thought). The Young men do not know their origins and decide to investigate where they came from and who their parents are. At the same time, The Avengers  decide to keep an eye over the twins. But trouble ensures when Wiccan, son of one of the most powerful witches on earth, is confronted by the group of superheroes. What is the 16-year-old's power limit, and how much of it can he control?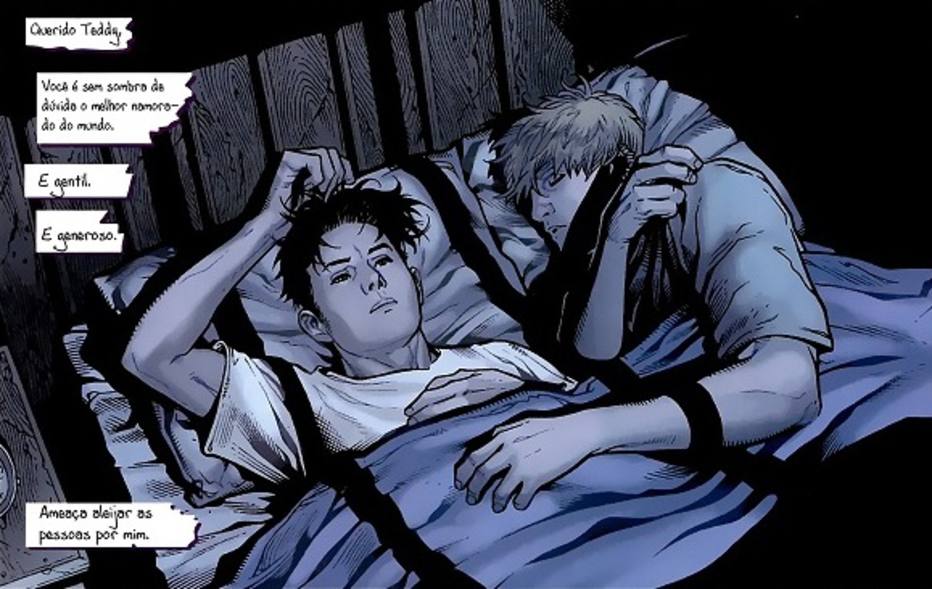 Judge Heleno Ribeiro Nunes of the Rio Court of Justice granted an injunction prohibiting the Rio de Janeiro City Hall from seeking and seizing books for sale at the Book Biennial, "notably those dealing with homotransexualism."
In the decision, the judge also prevented the possible cancellation of the license to hold the event due to the sale of such books. The threat had been made in a notification from the city to the Biennial.
Fiscais visitando estandes das editoras para lacrar e carimbar livros consirados 'inadequados'. pic.twitter.com/qbTyqoerSB

— Vá Ler um livro (@valerumlivro) September 6, 2019