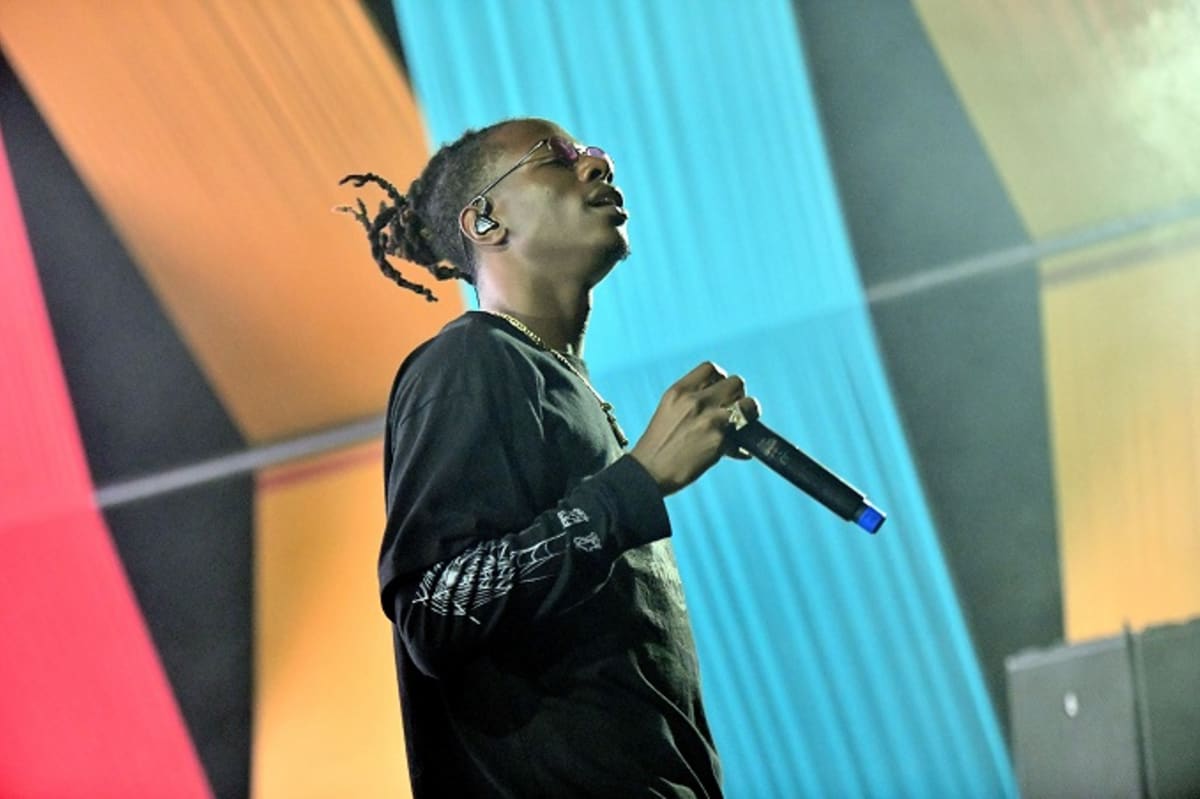 In a new interview with Beast Coast, Joey Badass shared his thoughts on the passing of Nipsey Hussle and why he thinks it's a tragic example of the fact "people go underappreciated while they are here on this Earth." 
"Nobody thought we would lose Nipsey Hussle," he said, in an interview with Ebro Darden on his Beats 1 Radio show. "He was one of those people that we thought we would have forever." 
Joey pointed to the outpouring of love Nipsey received after he was murdered in front of his Marathon clothing store in Los Angeles. He said that it's a shame the Victory Lap rapper didn't live to see that same sort of support. 
"As soon as we lose a person like that, everybody want to jump on the bandwagon," Joey said. "He should have been able to see the fruits of his labor... We gotta show love, we gotta spread love. "
Badass said people should make a point of showing appreciation for everyone in their life, just in case tragedy strikes.
"It's extremely important that you show appreciation for your favorite artists, your favorite people, your favorite friends, your favorite family members, whatever," he said. "It's just extremely important you never waste those moments, you always appreciate them. Like you said, any moment it can go like that." 
Joey isn't just preaching. He told Ebro he walks the walk and revealed that he approached Tyler, the Creator recently to tell the Flower Boy artist he was inspired by his work.
"I don't even care if a n*gga tell me 'Get out my face,'" Joey said.  "I'm just glad I got to tell him that. You gotta give him a rose." 
#BeastCoast taking over the program 4pm NYC. Together for their 1st interview on 📲 @Beats1 @AppleMusic @FlatbushZombies @ZOMBIEJuicee @MeechIsDEAD @erickarcelliott @joeyBADASS @PowersPleasant @KirkKnight @NyckCaution @FLYestintheeERA @THEUALIFESTYLE @iunderachieve @Issa_GOLD pic.twitter.com/f42e5PiIqV

— El Viejo Ebro (@oldmanebro) April 16, 2019