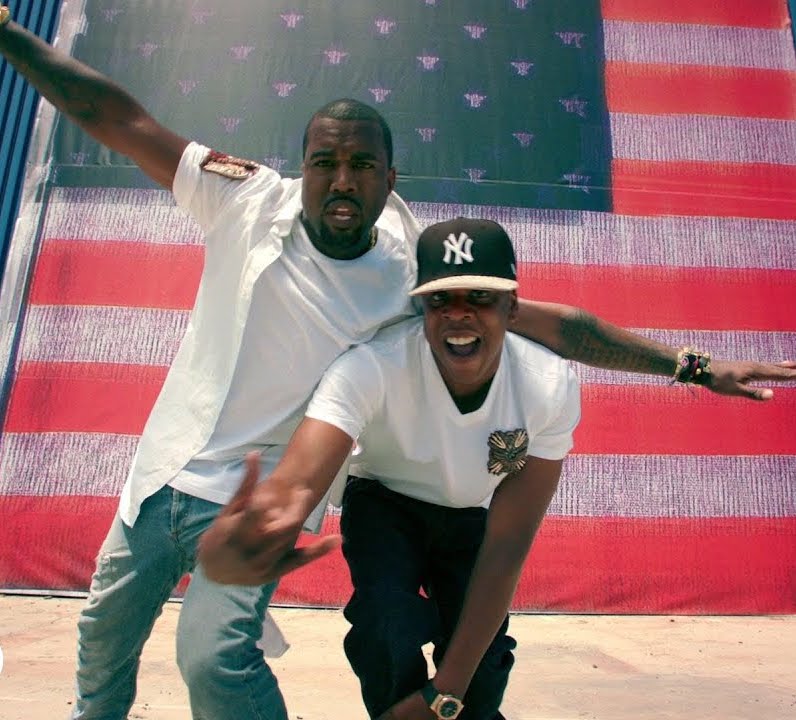 Eight years ago, JAY-Z and Kanye West joined forces to release their collaborative LP, Watch The Throne. Today (Aug. 8), on the album's anniversary, fans share their positive reactions towards the project. "Damn Watch The Throne was soo slept on when it came out," one user wrote.

"Watch the Throne collaboration will never be topped, this isn't up for debate. Two of the most influential hip hop artists on one album, give me another please," 
another user wrote.

Throughout the album's rollout, the duo released visuals for "Otis" and "Ni**as In Paris." Ye and Jay also embarked on the Watch the Throne Tour, which began in June and wrapped up in October of 2011. The tour made over $75 million and had a total of 57 shows.

Although it's nostalgic to look back on a simpler time, things haven't been smooth sailing for the two emcees. Back in 2014, The Carters didn't attend Kim Kardashian and Ye's wedding, which caused tensions to rise. In addition to that, the Yandhi rapper called out Jay during an on-stage rant.

During the rant, 'Ye explained that he and Jay's children do not play together. Also, the Chicago rapper was hurt when Jay allegedly didn't check on his family following Kim's gunpoint robbery. During an interview, Jay explained that the two have resolved issues in the past, however, it's difficult now that his family is involved.
"We've gotten past bigger issues, but you brought my family into it," Jay explained. "Now it's a problem with me." Last month, the Life of Pablo spitter released a track called "Brothers."
Many of 'Ye's fans believe that he's apologizing to Jay in his verses. "So I'm sorry for all the miscues/How about I admit that I miss you/I miss the fam and our brotherhood/I just wanna make sure that my brother's good," he raps.
"So I ain't embarrassed or above/ Flying out to Paris for a hug/ Or picking up the phone just to call up/Picking up the phone hope it's all love," he spits.
Nonetheless, Watch The Throne will forever go down as a moment in history. What was your favorite track off the album?