Jada Pinkett Smith said Thursday that she'll be talking about "some healing that needs to happen" on her show, Red Table Talk, two days after musician August Alsina alleged he'd had a lengthy affair with the approval of her husband, Will Smith.
Alsina said June 30 on The Breakfast Club radio show, "I actually sat down with Will and had a conversation due to the transformation from their marriage to life partnership … he gave me his blessing." He added that they'd had a lengthy relationship. "I devoted myself to it, I gave my full self to it — so much so to the point that I can die right now and be OK with knowing that I truly gave myself to somebody," said Alsina, who's appeared on Red Table Talk himself as a guest.
There's some healing that needs to happen…so I'm bringing myself to The Red Table.

— Jada Pinkett Smith (@jadapsmith) July 2, 2020
At the time, reps for the actress told Page Six that Alsina's words were "absolutely not true."
A rep for Pinkett Smith was unavailable for comment to Yahoo Entertainment.
Pinkett Smith has addressed her personal life before on the Facebook Watch show she hosts with her mother, Adrienne Banfield-Norris, and her daughter, Willow Smith, since May 2018.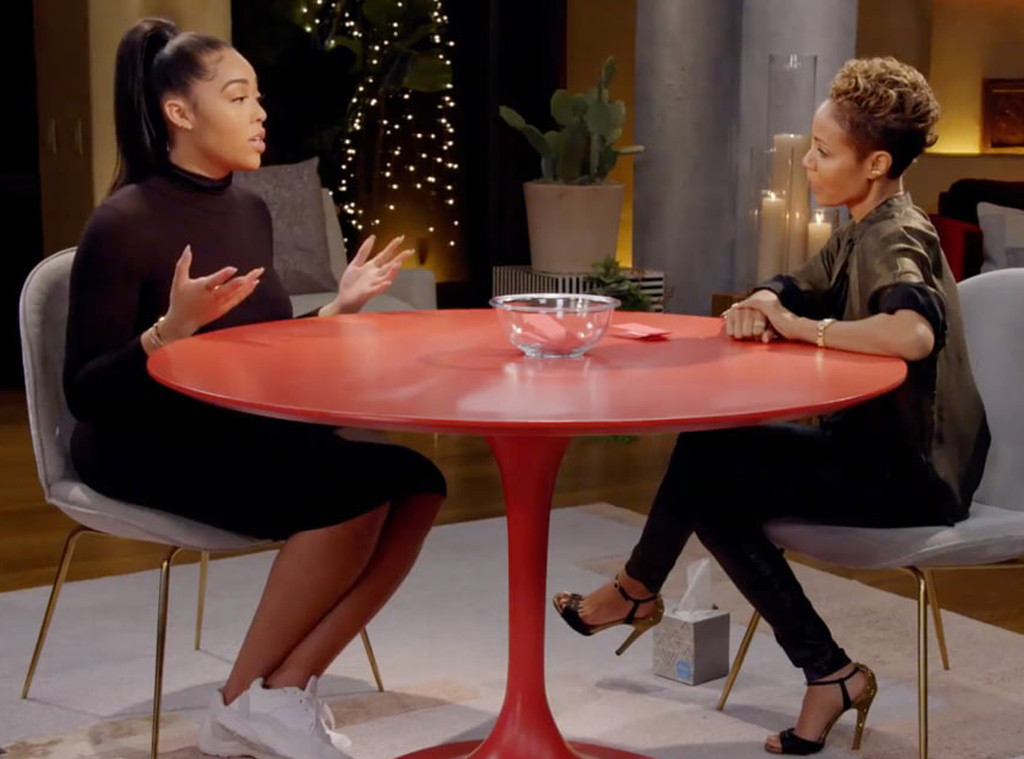 Her husband, the star of Bad Boys for Life and Bright, has even appeared as a guest as the women addressed issues that were often highly personal. The very first episode featured Will's ex-wife, Sheree Elizabeth Zampino, talking with the superstar couple about how they all make having a blended family work. Last month, Will returned to sit down with just his wife for a candid conversation about their marriage and family.
Although Pinkett Smith's announcement didn't offer much detail, people were already very interested.
Mrs. Smith,
Your decision to speak up, speak out & be present in whatever way that you choose to @ this time & in your heart is a sign of true diligence to accountability in the human sense❕I applaud that before you even say a word. Because you say so much just in your action.

— Gabrielle (@GETINTHERING808) July 2, 2020
July 2, 2020
Nah this meme is about to come to life fr fr pic.twitter.com/pwDiVi8Tyh

— JAGS (@EtniesJags) July 2, 2020
let me know the specific date & time so i can get ready pic.twitter.com/qhHPlXmYQv

— divine feminine🌞 (@kamronn_n) July 2, 2020