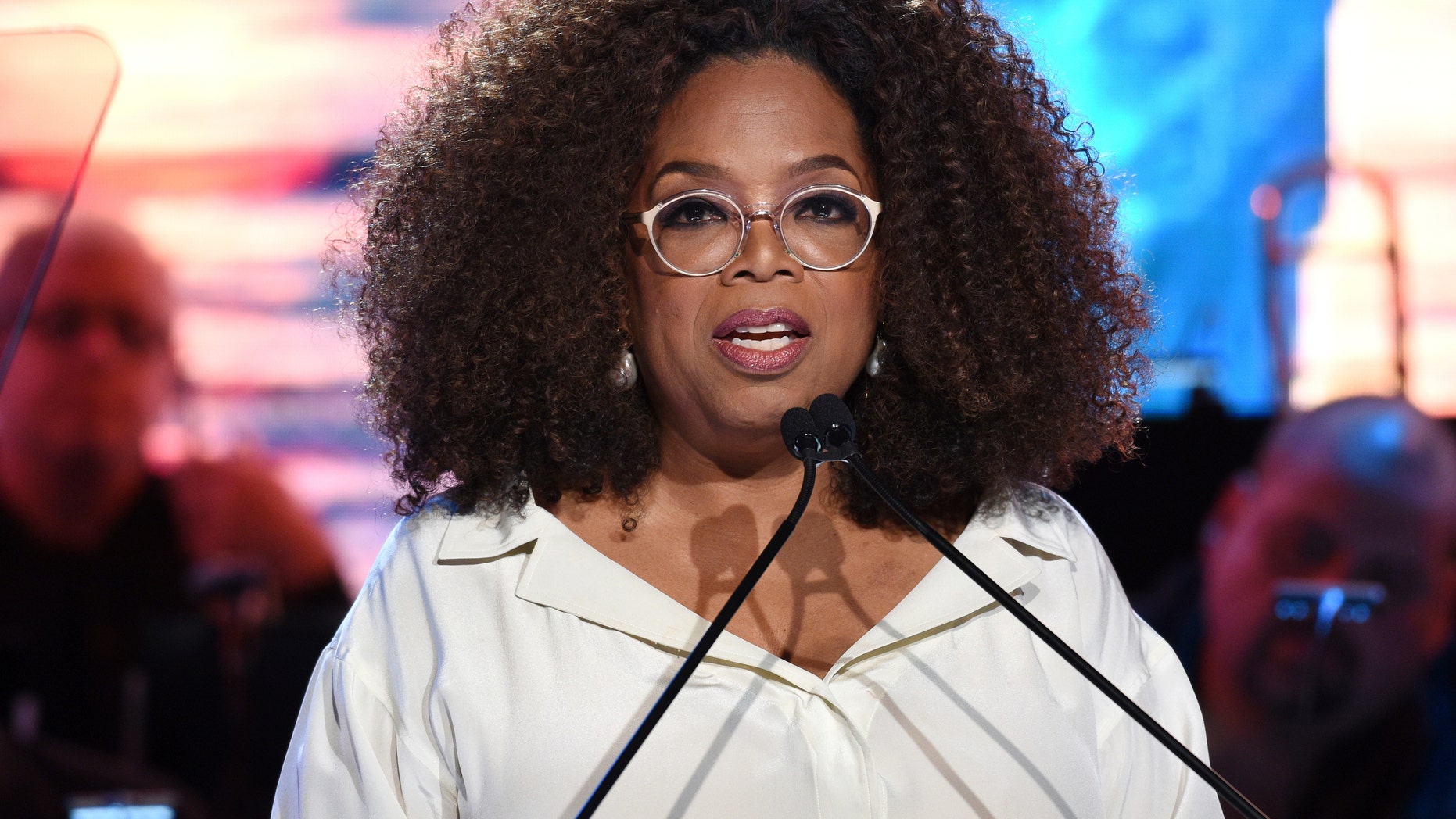 When someone suggested Oprah Winfrey should have paid off Colorado College graduates' student debt, similar to billionaire Robert F. Smith's recent gift to Morehouse College graduates, Winfrey explained she's already helped hundreds of Morehouse students.
During his commencement address at Morehouse College, a private all-male historically black college in Atlanta, Smith announced his family would set up a grant to pay the student loans of the entire 2019 graduating class. On Sunday, the same day as Smith's address, Winfrey delivered the commencement address at Colorado College, a private liberal arts school in Colorado Springs.
Following her speech, Winfrey posted a photo of herself and a Colorado College graduate on her Instagram, captioning it with a note explaining while she isn't sure who the student was but he "sure is happy to graduate." Winfrey also noted that she shook hands with all 571 graduates and gave them a copy of her book, The Path Made Clear.
Several celebrities commented on Winfrey's post, with actor Gwyneth Paltrow calling her a "hero," and chef Cat Cora calling her an inspiration. However, one comment gained more attention than others.
One Instagram user argued that Winfrey should have paid off their student debt, similarly to Smith. In response, Winfrey said she had already paid $13 million in scholarships, putting more than 400 men through Morehouse College.
The user's comment was met with criticism from Winfrey's fans, who largely chalked it up to a lack of knowledge about the entrepreneur's giving spirit.
"Oprah is the GOAT of giving. Shame on anyone who questions the impact she's had on countless lives. Do your homework!!" one user commented.
Others thanked Winfrey for her generosity and noted that no matter how much she does for various communities, for some people, it would never be enough.
While Winfrey's giving has been at the center of the funny meme featuring a photo of her and the caption "you get a [insert any number of topics]," her charity has meaningfully impacted the lives of people around the world.
Before Winfrey created a school in South Africa for girls for grades eight through 12, she helped Morehouse College graduates.
In 1989, Winfrey delivered the commencement address at the Atlanta school. During her speech, she announced she would make a $1 million contribution to Morehouse College scholarships.
Since her initial donation, Winfrey donated $12 million to the Oprah Winfrey Endowed Scholarship Fund, according to Morehouse College.
In one of the final episodes of The Oprah Winfrey Show, hundreds of men aided by the scholarships appeared on her show in 2011, bringing the 25-year television show host to tears. 
BY JENNI FINK