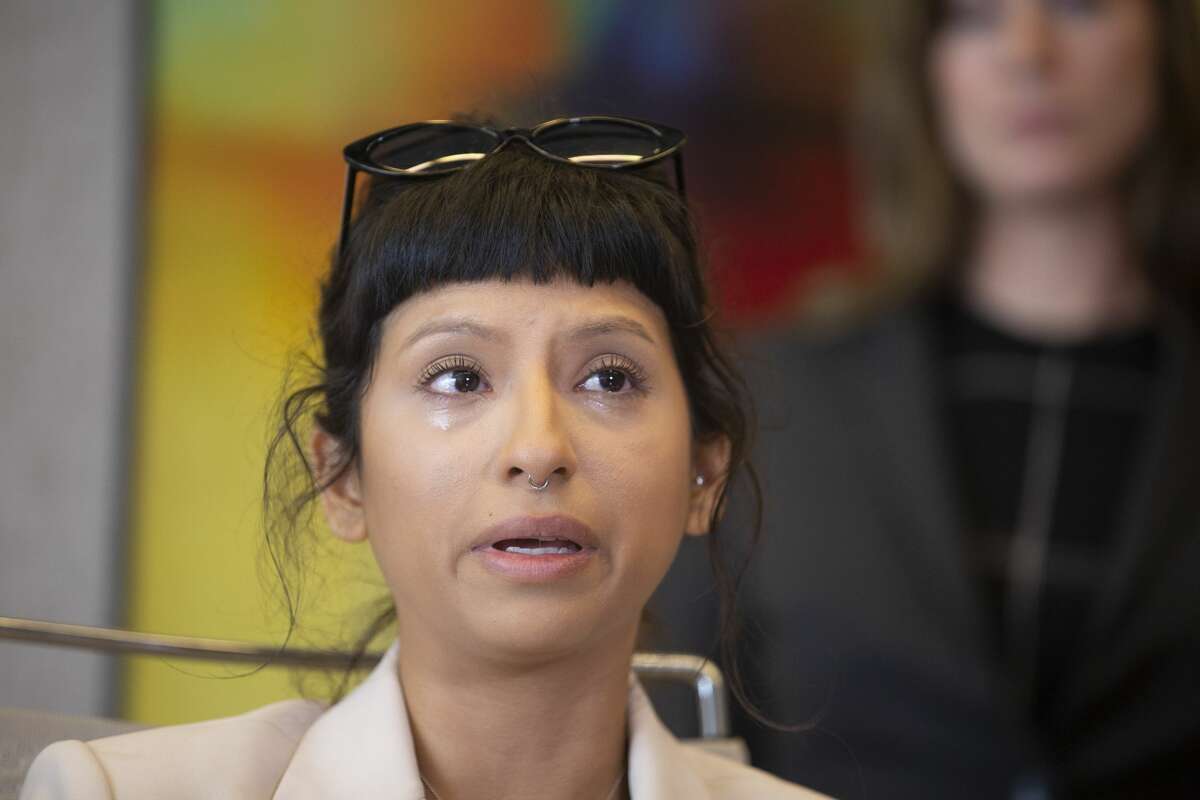 The first woman to file a sexual misconduct lawsuit against Deshaun Watson came forward Tuesday to tell her story publicly and said the NFL quarterback assaulted and harassed her March 30, 2020, in her home.
Ashley Solis, a licensed massage therapist, was the first Watson accuser to reveal her identity among the 22 who have filed lawsuits against the Texans QB since March 16. After she read her statement in front of TV cameras, one of her attorneys also revealed the name of a second woman who made similar allegations in a lawsuit – Lauren Baxley, who was identified as another therapist.
"I am a survivor of assault and harassment," Solis said from the office of her attorney in Houston. "Deshaun Watson is my assaulter and my harasser. Deshaun Watson assaulted and harassed me on March 30th, 2020, in my own home doing what I felt was massage therapy. I am a licensed massage therapist. Now that the profession that I love so much has been forever tainted, I am deeply saddened but not surprised to see so many victim-blaming in the press and by online commenters.
"And they have absolutely no idea what I'm going through or what happened to me. No idea. This incident has affected me in many ways, and those ways are hard to describe. They are a range of emotions: guilt, embarrassment, shame, courage, anger, sadness and numbness. Some days I feel like a hero. Other days I feel like a failure."
Like Solis, Baxley said in a letter read by her attorney that Watson reached out to her through Instagram to obtain her services. Baxley did not appear in front of cameras. Both are among 22 plaintiffs who have accused him sexual misconduct, including two who accuse him of sexual assault.