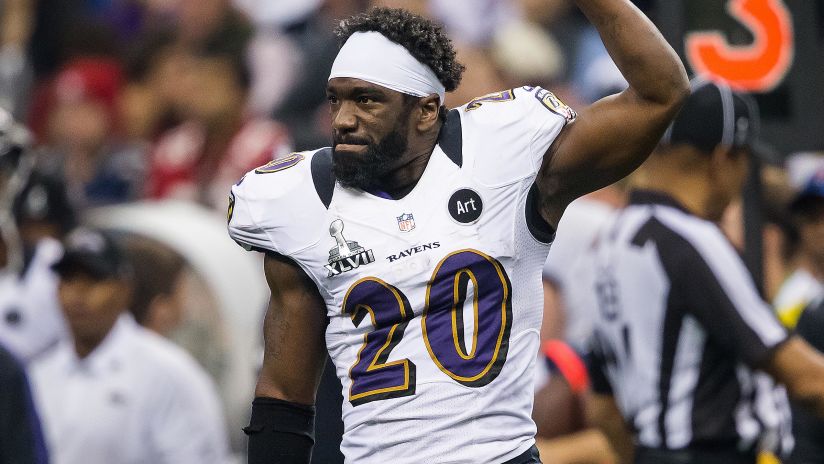 Prior to Thursday's NFL Hall of Fame game between the Denver Broncos and Atlanta Falcons, the league introduced this year's Canton inductees.
Among them was Ravens great Ed Reed, who won a Super Bowl and earned nine Pro Bowl berths during his time in Baltimore.
While other inductees like Ty Law, Champ Baily and Tony Gonzalez wore dark polos emblazoned with the Pro Football Hall of Fame logo, Ed Reed opted to make a statement.
Reed calls attention to police violence
He wore a white T-shirt with images of people who had died during interactions with police including Michael Brown and Tamir Rice as well as Trayvon Martin, a 17-year-old shot and killed while walking unarmed in a Florida neighborhood in 2012.
Reed wore the shirt while being interviewed in-game by NBC's Michelle Tafoya. His shirt did not come up during the discussion, but his statement was clear.
Wow. Ed Reed's shirt. Amazing. 🙏 pic.twitter.com/sYkAsrXSKG

— Complex Sports (@ComplexSports) August 2, 2019
Echoes of Randy Moss
Randy Moss made a similar statement during his induction to the Hall of Fame last year.
The former Minnesota Vikings and New England Patriots great donned the traditional gold jacket during his induction ceremony but wore a tie paying tribute to victims of police violence, with 12 names stitched into his tie.
Beautiful. @RandyMoss explains that during one of the biggest moments of his life he wanted Black families who've lost loved ones to racial violence and police brutality know that they're not alone. pic.twitter.com/XZh90U5BzW

— Shaun King (@shaunking) August 5, 2018
"What I wanted to be able to express with my tie is to let these families know they're not alone," Moss said last August. "By these names on my tie and a big platform as the Pro Football Hall of Fame, there's a lot of stuff going on in our country. I just want to let these family members know that they're not alone."