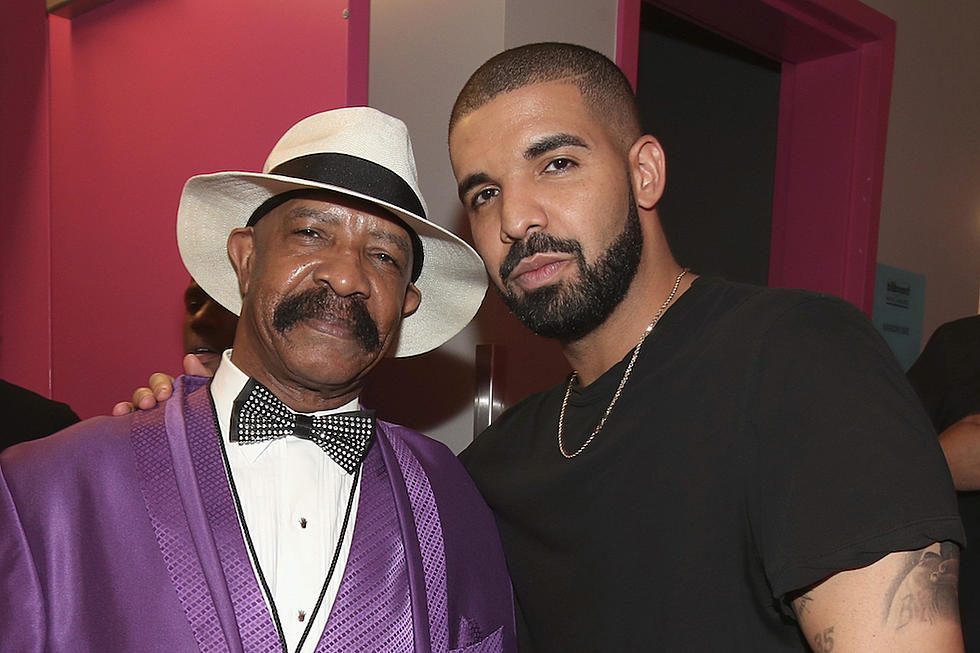 Drake's father, Dennis Graham, recently appeared on Nick Cannon's Close Conversations show on Power 106 where he talked about his son using their relationship to sell records.
Drake has been vocal about the divorce of his parents. Despite his dad being active in his OVO camp, Drake has rapped about how his father wasn't always as present in his life as he would have hoped. Yet from Graham's perspective, some of Drake's recollection of these stories were exaggerated. "I have always been with Drake," Graham said about five minutes into the interview. "I said, 'Drake why are you saying all of this different stuff about me, man? This is not cool.' And he goes 'Dad, it sells records.'" 
Although he felt like Drake might have hyperbolized the strain in their relationship, Graham does admit that he exposed Drake to both the good and bad that life has to offer. "I took Drake down through there so to speak," Graham continues. "I exposed him to every aspect of life. I never hid anything from him... I showed him this side of life. I showed him that side of life." 
This isn't the first time Graham has talked about Drake embellishing their relationship in his music. During his appearance on ItsTheReal's A Waste of Time podcast, Graham said that he told Drake to stop portraying him in a negative light. The rapper responded by telling his dad to "Just go with the flow. This shit sells records."
When asked if he knew Drake would rap about their relationship, his dad replied:

"No. Drake...we had a conversation about that also. I said 'Drake, you gotta stop this man you know that never happened.' He goes, 'Dad, listen man. Just go with the flow. This shit sells records'."

— Black Kevin Arnold (@bnease) June 18, 2019
Update: Drake has responded to the latest headlines involving Dennis Graham on Instagram. "Woke up today so hurt man. My father will say anything to anyone that's willing to listen to him. It's sad when family gets like this but what can we really do that's the people we are stuck with … every bar I ever spit was the truth and the truth is hard for some people to accept," he wrote.