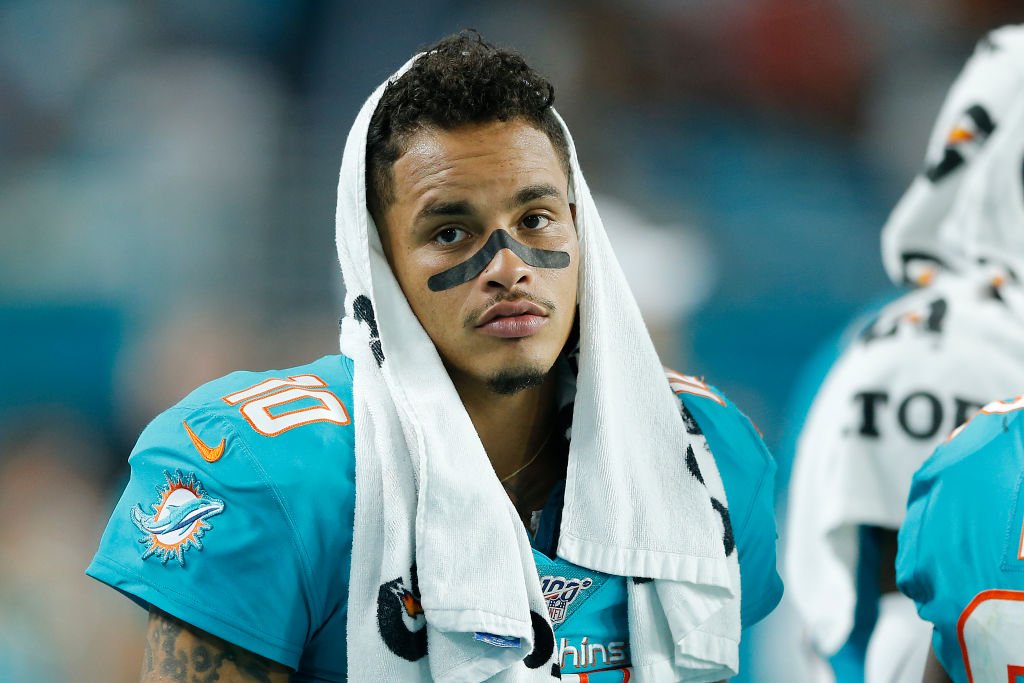 Dolphins wide receiver Kenny Stills started his week by criticizing Jay-Z's partnership with the NFL and the rapper's subsequent comments about the ongoing protest of racial inequality and police brutality.
Come Tuesday, Jay-Z was still very much a presence at Dolphins practice. Well, at least his music was.
Reporters attending the media-viewing window of Dolphins practice quickly noticed that head coach Brian Flores played eight consecutive songs by Jay-Z. Anyone who has attended NFL practices would know that songs by the same artist rarely get chosen consecutively. Every coach is different, but it's just not something that happens on a shuffled playlist.
Plus, eight straight songs by Jay-Z coming 24 hours after Stills criticized the NFL-Roc Nation partnership couldn't have been a coincidence.
Make that five in a row. "On to the Next One," by Jay-Z going right now.

— Cameron Wolfe (@CameronWolfe) August 20, 2019
99 Problems going now. This is either some big-time trolling or the DJ is the biggest Jay fan ever.

— Cameron Wolfe (@CameronWolfe) August 20, 2019