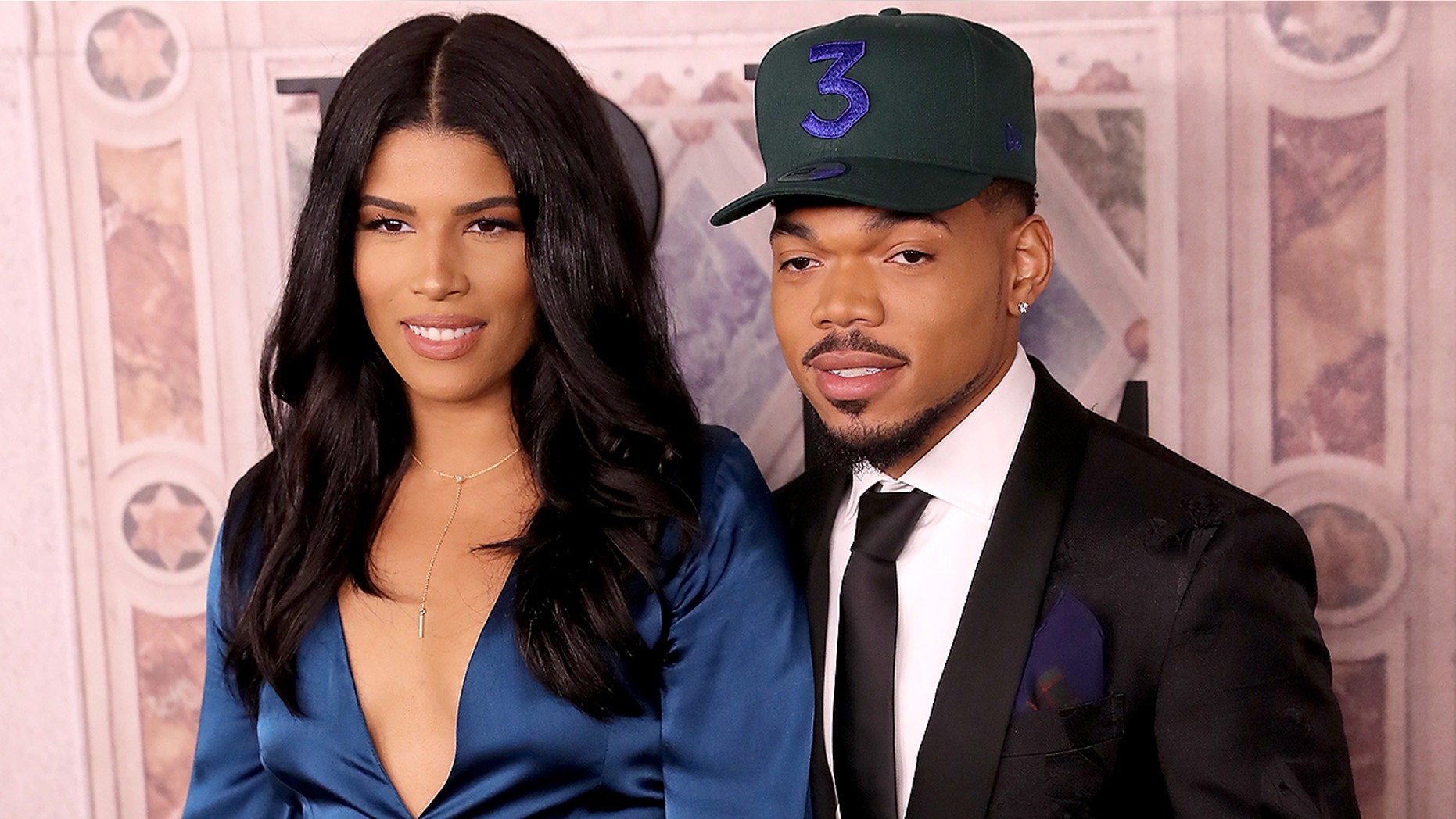 Chance the Rapper married his childhood sweetheart, Kirsten Corley, this weekend — and shared a sweet story of how they met when he was just nine years old.
The Grammy winner, 25, and Corley, tied the knot at the Cook County Clerk's Office in December, The Chicago Tribune reported, but celebrated their nuptials at the Pelican Hill resort in Newport Beach, Calif., on Saturday.
Guests included fellow Chicago native Kanye West, Kim Kardashian and comedian Dave Chappelle.
A spy told E! News, "After the ceremony, Kim and Kanye hung out with Dave Chappelle on the lawn. They were all laughing together and having a great time. They posed for photos and Chance came over to chat. They congratulated him and gave him hugs. Kim and Kanye were offered some champagne. Kim passed but Kanye took a glass. Then they walked inside together for the reception. It looked like they were very happy to be there and to see their friend get married. They both never stopped smiling."
 Chance and Corey share 3-year-old daughter Kensli.
Chance proposed to Corley last Fourth of July at a family picnic.
Ahead of his wedding, Chance tweeted about how he and Corley first met at his mother's office party as kids, where Corley and two pals performed Destiny's Child's "Independent Women, Part 1."
"Now I'm locking eyes with the prettiest girl I ever seen in my almost-decade of life on earth … I really shouldn't even say locked eyes cause really, I was just staring at her; as she and her girls were conquering this choreography," he tweeted along with a sweet photo of Corley from the day they met.