A wedding ring and a photograph are all Leon Lomax has left of his mother, a woman he has longed to know his whole life.
Leon's white British mother met his African-American GI father during World War II, when he was stationed at RAF Birch, an airbase in Essex, southeast England.
When Leon was born in December 1945, his mother, who was unmarried, left him in a children's home. He has a "distant memory" of what he thinks was the last time he saw her -- remembers "standing in the corner of a crib and crying real hard."
Leon, now 73, is still haunted by the choice his mother made. For decades, he has wondered: Did she want to give him up, or was she forced to?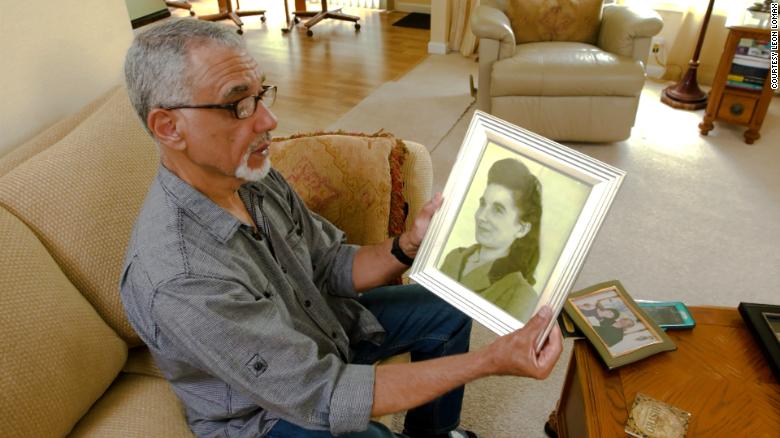 "I just want to know what conditions she was under," he tells CNN, from his home in Ohio. "I always thought about trying to find her."
Leon is not alone.
Social stigma
Historian Lucy Bland estimates that around 2,000 mixed-race children were born in the UK to British women and African-American servicemen between 1943 and 1946.
The US Army refused permission for black GIs to marry their pregnant white girlfriends and so the babies they gave birth to were branded "illegitimate."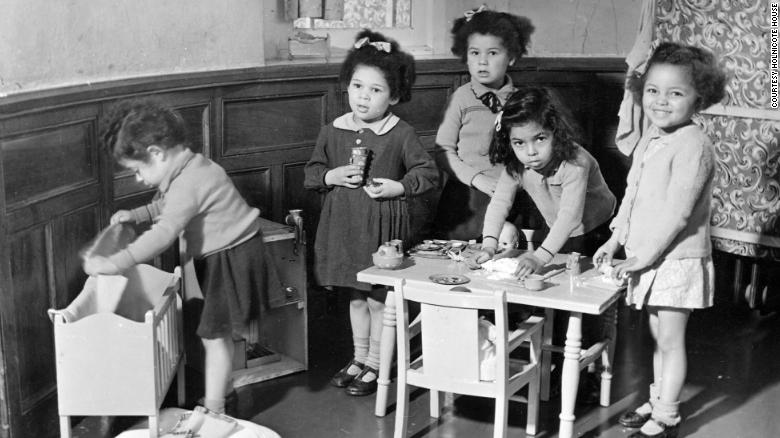 The social stigma of having a mixed-race child out of wedlock was too much for many mothers to cope with, and so many of the children were given up.
Between a third and half of the babies are thought to have been placed in children's homes, according to Bland, who told some of their stories in her book, "Britain's Brown Babies." (The term was coined by the US press in the 1940s).
Of the 45 former GI babies Bland interviewed, Leon was the only one later adopted by his father.
Corporal Oscar Lomax was already married when he met Leon's mother Maud, but after returning to the US at the end of the war, he tracked Leon down and had the-then three-year-old flown to the US in January 1949.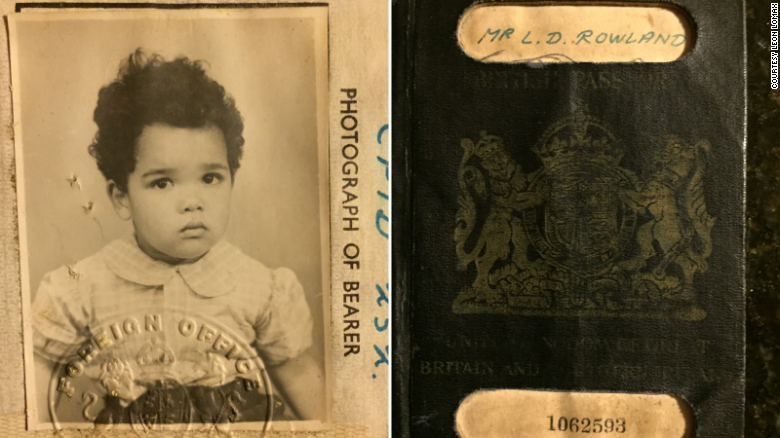 There was always someone missing, "kind of like a void," he says.
Leon did eventually trace his mother, but it was too late. Maud had died two years previously -- all he got to visit was her gravestone. That "kinda broke my heart," he says.
Search for identity
When African-American GIs, many of whom came from the Deep South, served in Britain the US Army forced them to abide by the "Jim Crow" racial segregation laws.
But many white British women paid no attention to such rules and attended "black-only" dances and pubs, where relationships were formed.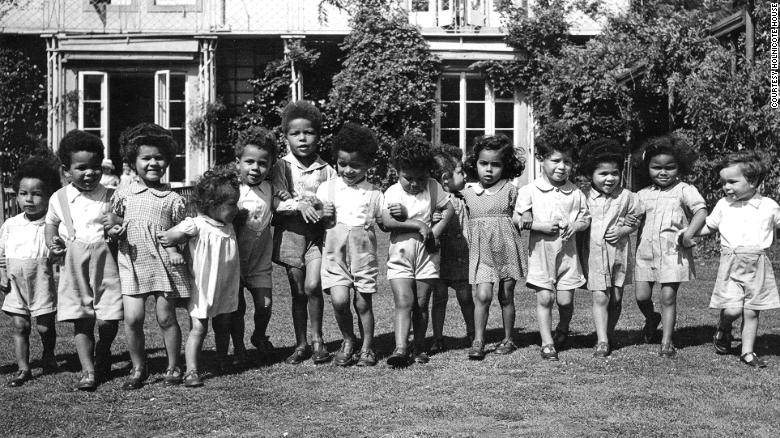 "When the black GIs wanted to marry some of the white women and asked the officers -- who were all white -- they invariably refused," says Bland, professor of social and cultural history at Anglia Ruskin University. "It wasn't a legal thing but this is what they did, which is outrageous."
Lucy found one case in which a black GI who said he wanted to marry his pregnant girlfriend was told by his commanding officer "if you do that you will be charged with rape, and the penalty for rape is death."
Such attitudes mean that many of the "brown babies" -- now in their early 70s -- have spent a lifetime searching for their identities after being separated from their parents.
Around 20 of the so-called "brown babies" were placed in a nursery at Holnicote House near Minehead in Somerset, southwestern England, where they were raised until they turned five. Once they reached this milestone they were fostered, adopted or sent to homes for older children.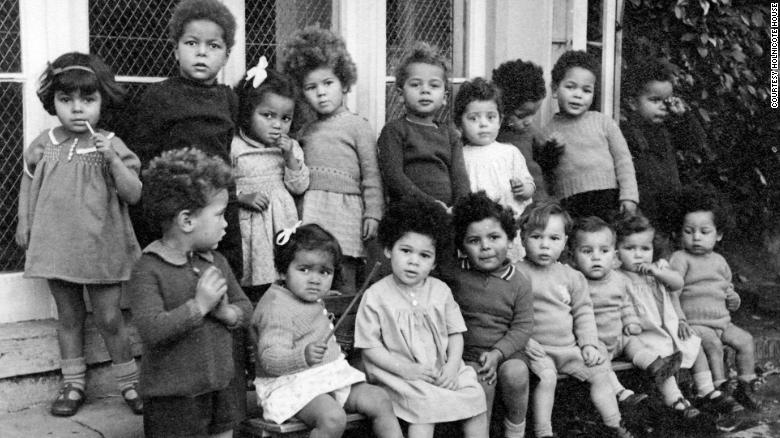 Deborah Prior and Carol Edwards, both 74, were given up by their mothers and sent to Holnicote House in 1945. Their best childhood memories are from the five years they spent growing up amongst nature and other mixed-race children in the beautiful home.
"Every day was a summer's day," recalls Carol. "We were just like one big happy family."
"They never knew what to do with our hair though," laughs Deborah.
'All white faces'
It wasn't until they were packed off at the age of five, far away from everything they'd ever known and other children who looked like them, that Deborah and Carol say their struggles with their identity began.
Deborah was adopted by a childless couple named Sid and Queenie who lived on the other side of the country. "It was my first memory of feeling really scared. I had no idea where I was going or what I was doing.".
"I was the only black kid in the community -- it was horrifying and there was no preparation," she says.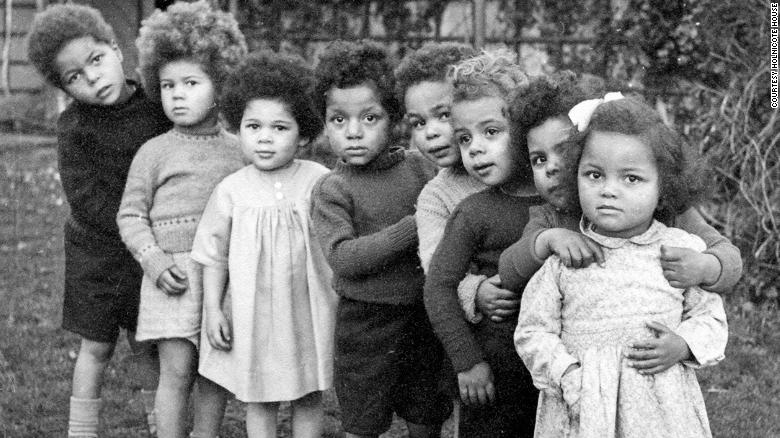 Carol was never adopted; instead, from the age of five she was moved from one children's home to the next. "It was all white faces," she says. "I found that strange."
After decades of searching, Deborah managed to find her mother, but only got to meet her once, briefly, on the condition -- set by her half-sister -- that she didn't reveal who she was.
A war-widowed teacher, who already had two children when she fell pregnant, Deborah's mother told her: "You look familiar." Three little words, but enough for Deborah to believe that her mother knew her real identity.
"I have no idea who my father is to this day... that name died with my mother," she says.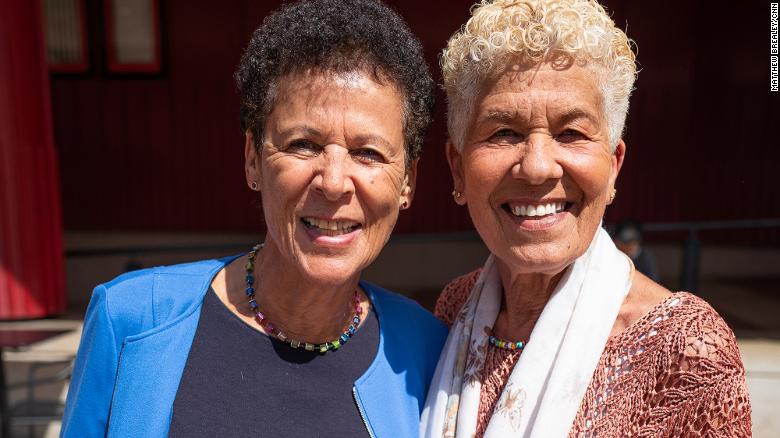 Carol tracked down her father, but theirs wasn't the reunion she'd hoped for. Instead it was an awkward meeting, surrounded by extended family.
"I felt really uncomfortable... there were questions I wanted to ask but I didn't want to do it in front of other people," Carol says. Her father died two years later.
Lifelong love story
In contrast to Leon, Deborah and Carol, Dave Greene, 74, grew up knowing exactly who -- and how loved -- he was.
His mother Joan Bagwell was just 18 years old when she met his father, Corporal David Greene, a photographer in the US Army, in Yeovil, southwestern England. He invited her to a dance and a lifelong love -- albeit one separated by the Atlantic Ocean -- began.
"It was a very strong relationship despite all the opposition," Dave explains, detailing the racism and abuse the couple faced at the hands of white US servicemen and locals alike, simply walking down the street together.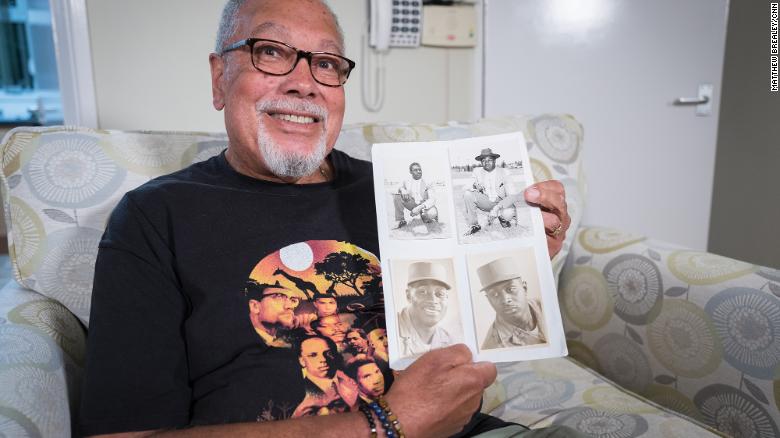 Corporal Greene, from North Carolina, wooed Joan's family with homemade peach cobblers and was well received by her parents -- but they drew the line at letting their daughter move to the US.
"She told me she would have loved to have gone to the States because he always kept in touch," said Dave. "But I understood, when I was a little bit older, that she didn't get all the letters -- my gran kept them aside, she didn't want her going off and marrying this black guy."
By the time Dave was born in August 1945, his father had left the UK, but he sent money to help Joan raise his child, and continued to urge her to join him in America.
Joan refused to give in to pressure and give Dave up -- despite facing the joint stigmas of illegitimacy and racism.
"She was a very strong woman, she would not have anything bad said about me," Dave says.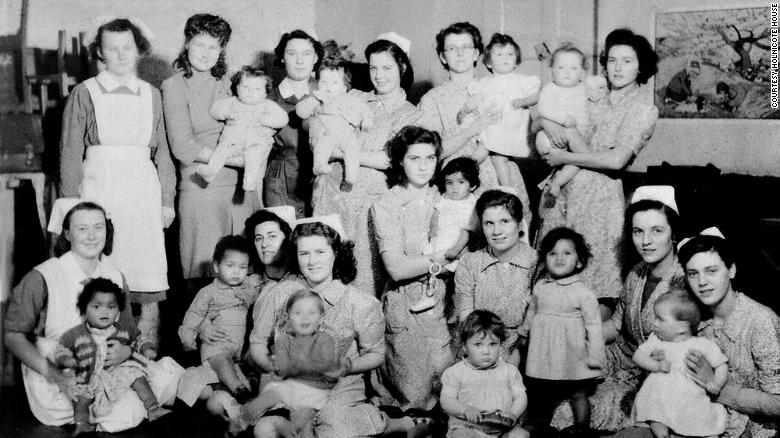 But Dave says she continued to hold a torch for his father. "My mum could always remember his Army number," he says, adding that she was "obviously totally smitten."  
Missing puzzle piece
When he was 12, Dave and his mother received Valentine's cards from his father.
Dave and his father wrote to each for a couple of years until a change of address meant that they lost contact for decades.
Then, when he was 53, Dave managed to track down a phone number for his father, and called him up, asking the man at the other end of the line if he had been in England during the war? When he replied: "Yes, Yeovil," The missing piece of the puzzle fell into place.
Dave and his father spent the next two hours talking. "It was like we'd never been apart. It was closure and it was emotional," Dave says.
A month later, in July 1999, Dave flew to New York to meet his father for the first time.
"I don't think there was a lot said," he remembers. "It was a physical embrace. I did ask if it was okay to call him 'Dad,' and he said, 'Of course it is, you are my son.'"
Dave's father died in 2009, his mother a year later. "I don't think she ever got over him," he says.
Dave was lucky enough to know both his parents, but for hundreds of Britain's other mixed-race GI babies, the search for answers about their identity continues.
By Sarah Dean, CNN