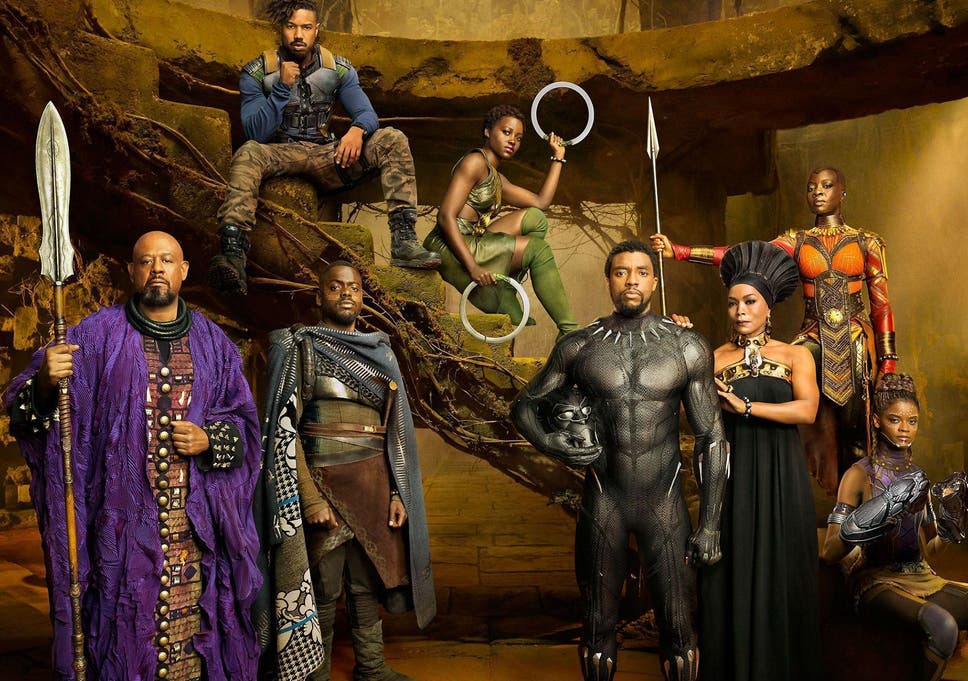 The culturally impactful "Black Panther" earned multiple nominations across categories for the 2019 NAACP Image Awards. 
The record-breaking Marvel film racked up 14 nominations in film and music, which included categories for Outstanding Motion Picture, Outstanding Cast in a Motion Picture and Outstanding Soundtrack/Compilation.
The civil rights organization revealed the nominations on Wednesday at a Television Critics Association and TV One joint press conference. NAACP president and CEO Derrick Johnson and TV One chairman and CEO Alfred Liggins were also present, a press release stated. 
"Black Panther," which is widely praised for its celebration of black culture and the African diaspora, also made waves in television and literary categories. 
In television, Disney's "Marvel's Avengers: Black Panther's Quest" was nominated for Outstanding Children's Program. Black Panther: Who Is The Black Panther? Prose Novel, was nominated in the literary category for Outstanding Literary Work.