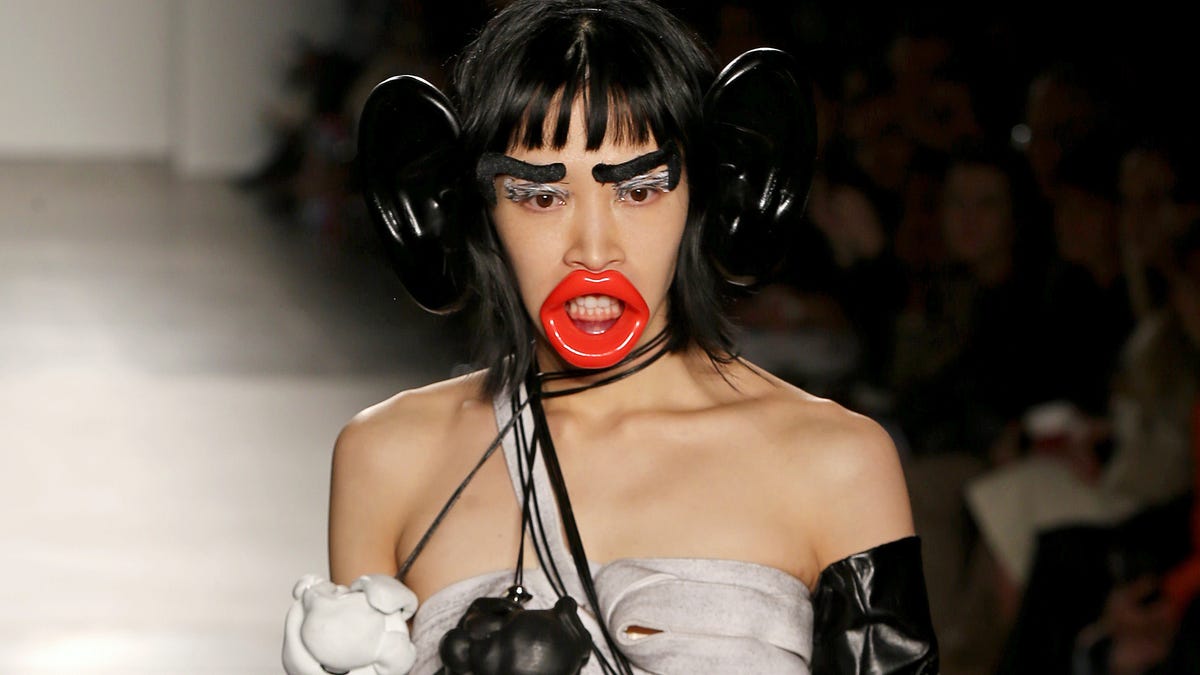 The trashion fashion world is still about that bullshit!
One would think that even in higher institutes of liberal learning — in New York City, at that — folks wouldn't be so tone deaf to think anything that could possibly be construed as racist is a non-starter.
But no, not when it comes to fashion.
A black model at a Fashion Institute of Technology runway show is blowing the whistle about being pressured to wear accessories like "monkey ears" and oversized lips.
For the Feb. 7 FIT event, 25-year-old Amy Lefevre was told that it "was fine to feel uncomfortable for only 45 seconds" to wear what she said was "clearly racist."
According to the New York Post, the brown-skinned beauty has been modeling for four years and appeared on more than two dozen catwalks.
Lefevre did end up walking the runway but didn't wear the ears or the bright-red synthetic lips, which reportedly came from a sex toy – perhaps inspired by buxom transgender club queen and plastic surgery poster child Amanda Lepore (who was rumored to be involved with Kanye West, before Kim Kardashian.)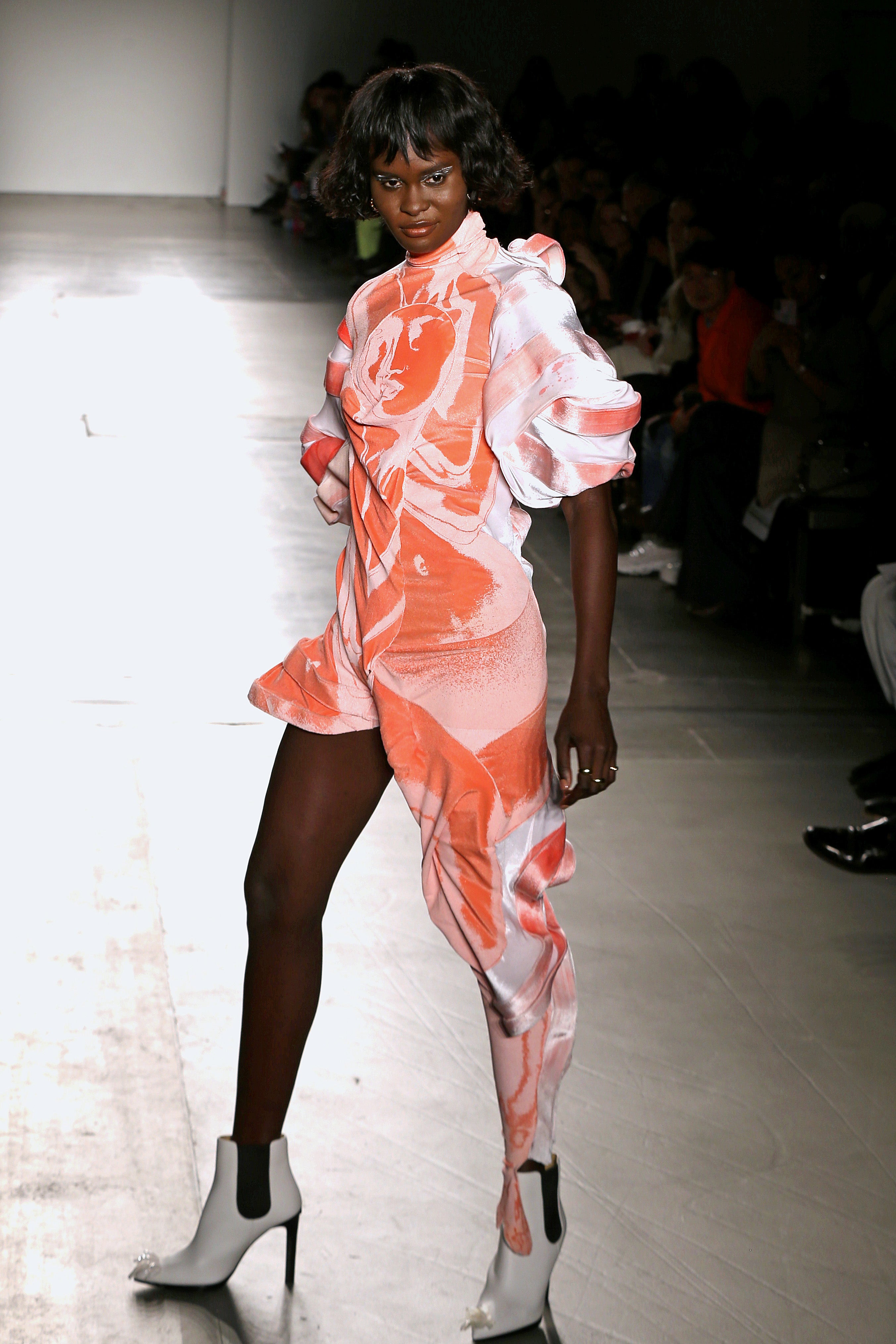 Understanding the bigotry that continues to persist in the business, she nearly had a conniption fit during this particular ordeal.
"I was literally shaking," she revealed to the outlet. "I could not control my emotions. My whole body was shaking. I have never felt like that in my life."
"People of color are struggling too much in 2020 for the promoters not to have vetted and cleared accessories for the shows," she said.