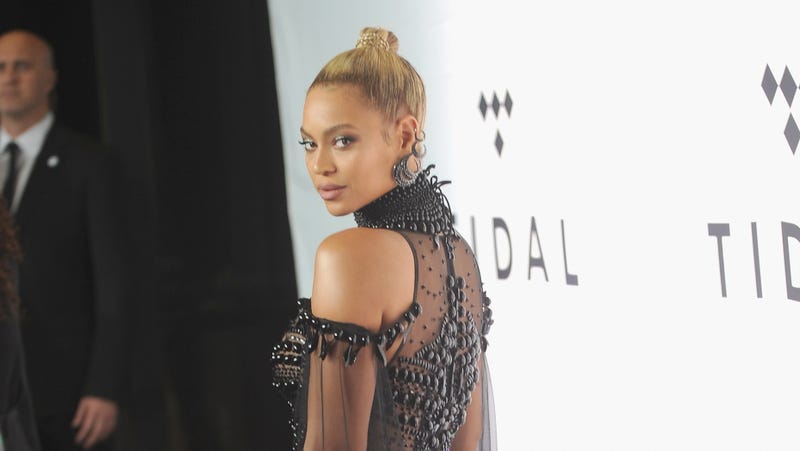 Beyoncé's walk may be iconic, but if she walks out on you, it's not a good look. That's what Reebok reportedly found out the hard way while negotiating with the megastar ahead of the eventual partnership she announced with Adidas on Thursday. The reason Reebok wasn't able to seal the deal with Queen Bey? According to ESPN writer Nick DePaula, their pitch team was lacking diversity.
As reported by Page Six, DePaula came through with the scoop on ESPN's The Jump, where he disclosed that over the past year or more, Beyoncé had been courted by several sportswear heavyweights, including Under Armour and even Jordan at Nike. But the real tea is that Reebok was missing the representation required for her to feel comfortable working with them.
ESPN Writer @NickDePaula reveals Beyoncé walked out of a meeting w/ @Reebok after she highlighted the pitch team's lack of diversity & non-existent representation of her background and skin color. 👑

He also talks about Bey getting offers from Jordan (@Jumpman23) & @UnderArmour. pic.twitter.com/J2P3cvGw6I

— BEYONCÉ LEGION (@BeyLegion) April 5, 2019
"For her, it really goes beyond [a lucrative deal and visibility]. It's not just about putting her name on a shoe and 'here's the new Adidas Beyonce 1,' or whatever they end up calling it. It's about having an imprint on the company, impact in terms of diversity," DePaula surmised, then shared a rumored anecdote about Bey's meeting with Reebok.
"She had a meeting at Reebok, and they had a whole presentation of everything—potential products, how this could all look—and she kind of took a step back and said, 'Is this the team that will be working on my product?'"
"Somebody said, 'Yes,' and she said, 'Nobody in this room reflects by background, my skin color, and where I'm from and what I want to do,'" DePaula continued. "So she took a step back and left, and then it did not come to terms."
Of course, aside from the Queen's boss move, it once again reflects the greater issue of who is granted a seat at the table (to borrow from Bey's little sister) within some of the world's most prominent retailers. While it's fair to note Reebok has inked substantial ongoing partnerships with Cardi B, Danai Guriraand black-owned luxury label Pyer Moss, among others, there is still much work and consideration to be done when it comes to representation behind the scenes as well. As former NBA player and co-host Tracy McGrady noted:
"Some of the stuff that's been put out by some of these brands with the blackface and stuff like that ... every company should have a diversity program and pass some of that stuff through," he said. "There's no way there's diverse people inside [the] brand and would allow stuff like that to get out to the public and cause this uproar. So kudos to Beyoncé for taking that stand."
Kudos to the Queen, indeed. Hopefully, this was a teachable moment for Reebok—but we're pretty sure she's not "Sorry."