ASAP Rocky spent nearly a month in custody after the assault, which happened at the end of June, before being released ahead of the verdict.
Two members of ASAP Rocky's entourage, Bladimir Corniel and David Rispers, were found guilty of the same charge.
"The assault has not been of such a serious nature that a prison sentence must be chosen," the court said in a statement.
"The defendants are therefore sentenced to conditional sentences."
ASAP Rocky and his co-defendants claimed they had been acting in self-defence against two men who had been following their group.
But the court said the three were "not in a situation where they were entitled to self-defence" and wrote in its verdict that they "assaulted the victim by hitting and kicking him as he lay on the ground.
"The artist has also thrown the victim to the ground and stepped on his arm."
The court said the victim of the assault, a 19-year-old refugee, was awarded damages for what the court described as the violation of his integrity and for pain and suffering.
The judgement ruled that there was not enough evidence to say that bottles had been used during the assault - a key part of the evidence presented during the three-day trial which took place at the beginning of August.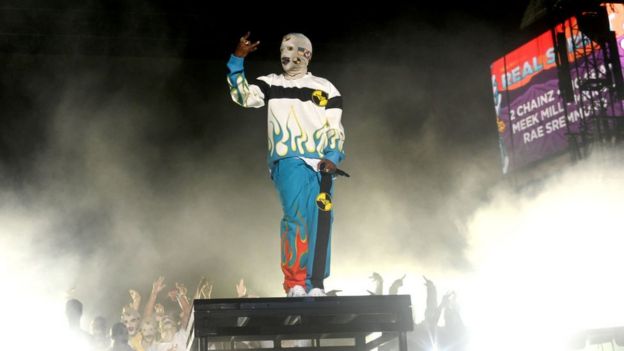 ASAP Rocky's case attracted international attention when US President Donald Trump intervened, claiming ASAP Rocky was being treated unfairly.
US gossip website TMZ had previously claimed that walking into Kronoberg prison - where ASAP Rocky was being held - was like "walking into a toilet". The prison's governor rejected those claims when speaking to Radio 1 Newsbeat.
Mr Trump said he'd spoken to Sweden's Prime Minister after having a conversation with Kanye West.
But the president later reacted angrily when he was unable to secure ASAP Rocky's release.
Give A$AP Rocky his FREEDOM. We do so much for Sweden but it doesn't seem to work the other way around. Sweden should focus on its real crime problem! #FreeRocky

— Donald J. Trump (@realDonaldTrump) July 25, 2019

'Relief for ASAP Rocky'
Unlike during the trial there were no queues to get into the court ahead of the verdict, with fewer international media reporting on the case and only a handful of fans turning up to hear the decision.
Even ASAP Rocky's lawyer wasn't present - he's working on another case in Uppsala, a Swedish city about an hour's drive from here. But this is a case that's still grabbing headlines in Sweden, where ASAP Rocky's dominated the news in recent weeks and has become a household name after one of the most high-profile Swedish trials in years.
While the rapper's team didn't get the not guilty verdict they were hoping for, they will be relieved the star doesn't have to return to Sweden to spend any more time behind bars. That sentiment was echoed by just a handful of fans who gathered outside the court.
by Maddy Savage