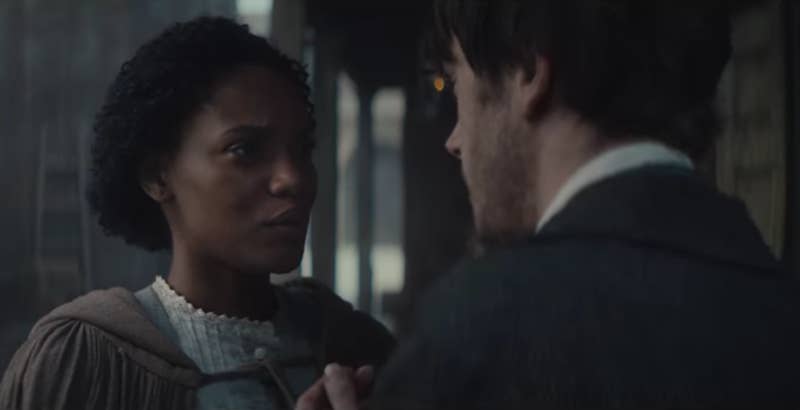 Ancestry.com responded to backlash Thursday by pulling an ad that romanticizes race relations during the Civil War era.
The ad, released earlier this month, is titled "Inseparable" and is set in the South.
The commercial features a white man running alongside a black woman named Abigail. The man tells Abigail that he knows of a place across the border where they can escape and be together while presenting her with a ring. As she ponders his proposal, he asks: "Will you leave with me?"
The video then cuts to a black screen featuring the text, "Without you, the story stops here." Though the ad is no longer available on YouTube, it can still be viewed on Twitter for the time being.
In a statement to HuffPost, Ancestry.com said it's in the process of pulling the ad from television.
"Ancestry is committed to telling important stories from history. This ad was intended to represent one of those stories. We very much appreciate the feedback we have received and apologize for any offense that the ad may have caused."
The ad was offensive to many. Critics pointed out that it exploits the plight of African Americans and makes light of the brutal history of slavery in the U.S.
A 2016 study on African American genomic diversity found genetic evidence to support the historical record that "white slave owners routinely fathered children with women held as slaves," The New York Times reported.
Thomas Jefferson famously fathered six children with Sally Hemings, who is often referred to as his "mistress" even though he owned her.
People expressed their outrage over the ad on Twitter:
ooooh my god LMAOOO who approved this ancestry commercial??? pic.twitter.com/Isy0k4HTMA — manny (@mannyfidel) April 18, 2019