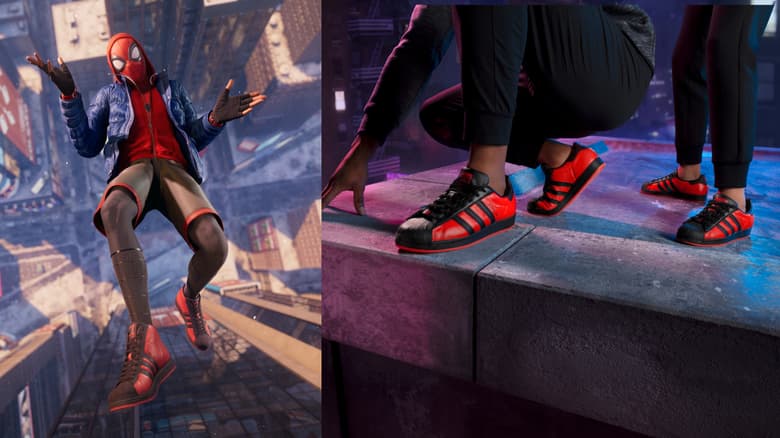 While you might not be able to swing from building to building yourself like Miles Morales, you can at least look the part with the latest shoe release from adidas.
Insomniac, Marvel, and Adidas have collaborated to create some special kicks for Miles Morales to show off in his new game.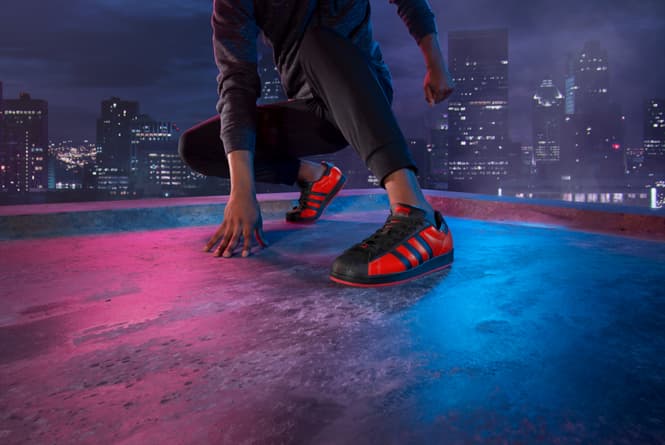 The trio have teamed up to create two special pairs of shoes for Spider-Man: Miles Morales, which releases later this week on November 12 for PS4 and PS5. The shoes are called the Superstar Silhouettes, and they come in high top and low top variants in Insomniac's game.
The Marvel's Spider-Man: Miles Morales Superstar features striking black and red color blocks, along with adidas' signature three-stripes. The instantly recognizable shoe has a Spider-Man webbing print on the heel and a PlayStation tag on the laces — along with Miles' own Spidey tag, too.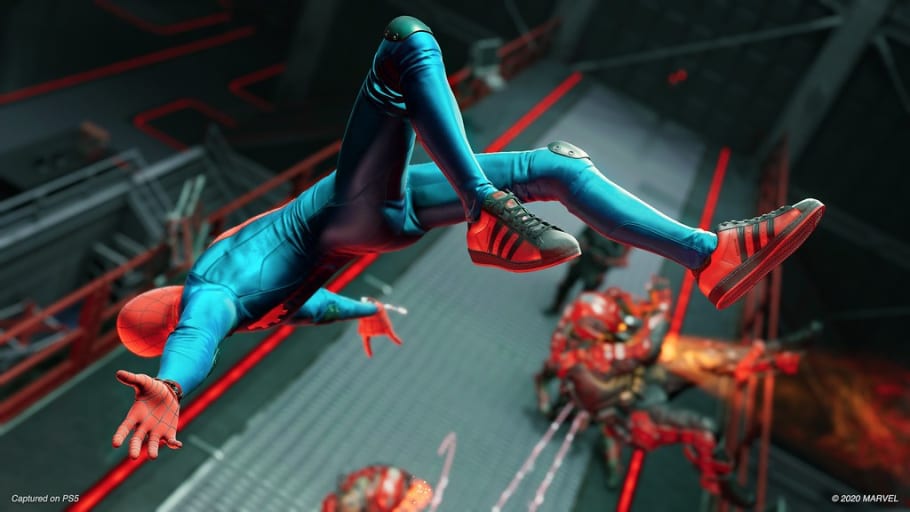 These shoes won't be automatically equipped to Miles Morales in the game, though. You'll have to seek out the two special outfits that kit him out with the Adidas shoes. It's not been revealed which in-game outfits these are, however.
Adidas is actually replicating these shoes for purchase in real life. Head over to Adidas.com/Marvel, where you can pre-order the shoes.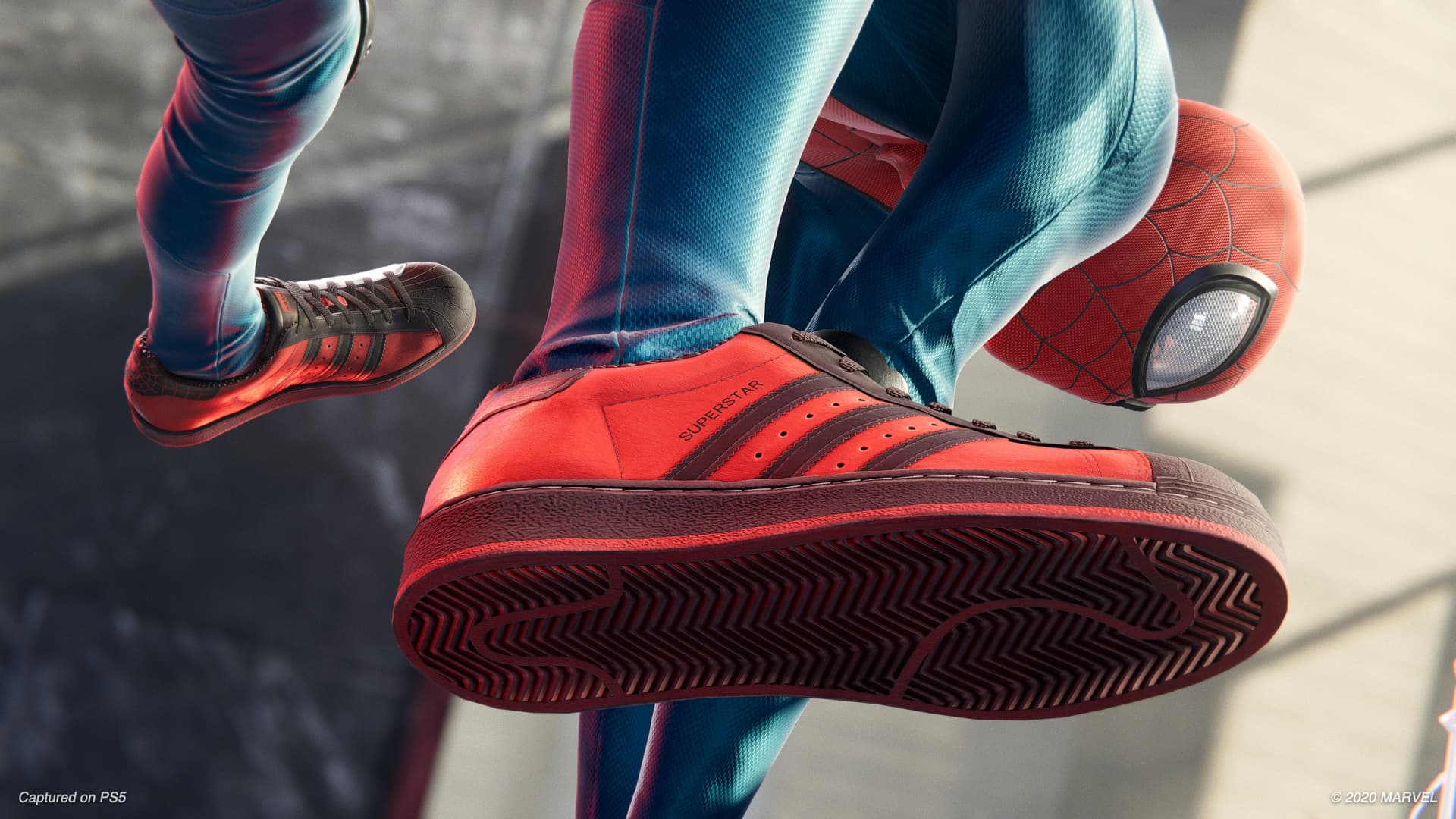 Available in sizes for both adults and kids, Marvel's Spider-Man: Miles Morales Superstar sneakers will release in the US, Canada, and select markets in the Asia-Pacific region on November 19th. For select European markets, shoes will release on December 4th.
Spider-Man: Miles Morales is just one of several PS5 launch games arriving on day one, some of the other headliners being Demon's Souls and Sackboy: A Big Adventure. Check out our full Spider-Man: Miles Morales review to see what we made of Miles' solo outing.