adidas Consortium has returned with its latest collection dubbed the "Gardening Club." The collection is comprised of three new sneaker silhouettes and complementing apparel, all of which look to the great outdoors and lawn-based activities for a drop of "horti-couture" pieces "that can move effortlessly from the lawn to the streets."
A final bold look comes in the form of the adidas Consortium Response Hoverturf GF6100LC, which sports a full-length zip-up lace cover on its "Maroon/Purple" upper. All three feature a sole unit complete with a heavy tread, an upper with plenty of outdoor-tackling materials and an all-round functional look, and they're matched by the accompanying clothing collection.
adidas Consortium will be releasing the Sonicdrive pant — a pair of utilitarian zip-off trousers finished in "Branch" with pockets and nature-inspired embroidery — as well as the "Green" tactical Sonicdrive vest, which also sports a number of functional pockets. Completing the collection is the Sonicdrive waist bag, which is adorned with a large retro-themed badge on the front and more mesh detailing.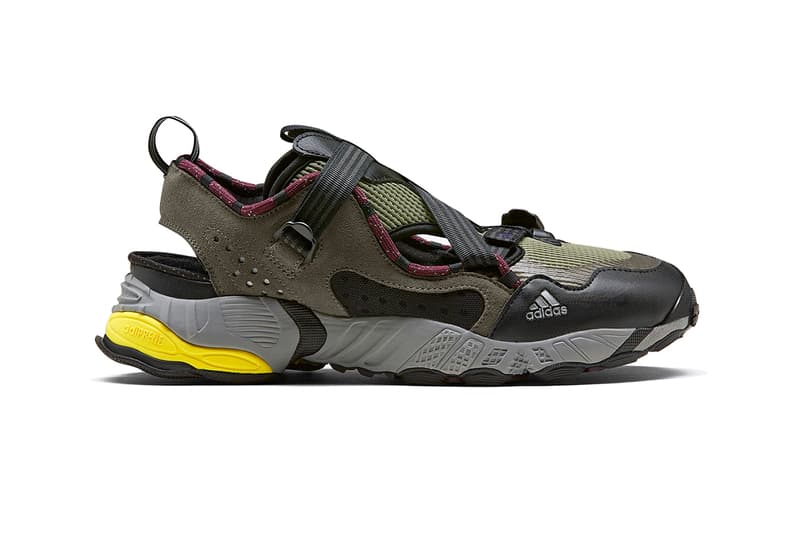 The adidas Consortium "Gardening Club" collection will release from October 12 at Consortium stores such as Sneakersnstuff.
In related news, size? and adidas Originals have unveiled a Training PT collection inspired by iconic album covers.
Editor's Notes: adidas Consortium's product manager George Griffin explained to Highsnobiety, "We looked at 'outdoor' as a place we wanted to explore for the season but in our own playful way with a unique take on it. With outdoor and trail-running being such a 'serious' part of the industry, and our colleagues over in the Terrex team who are doing a great job pushing the envelope on innovation and performance, we wanted to completely juxtapose the concept of trail-running, which has a traditionally aggressive aesthetic, with something that is usually seen as a pastime or leisure but still with an outdoorsy look and feel. Hence how we ended up with the gardening-inspired capsule."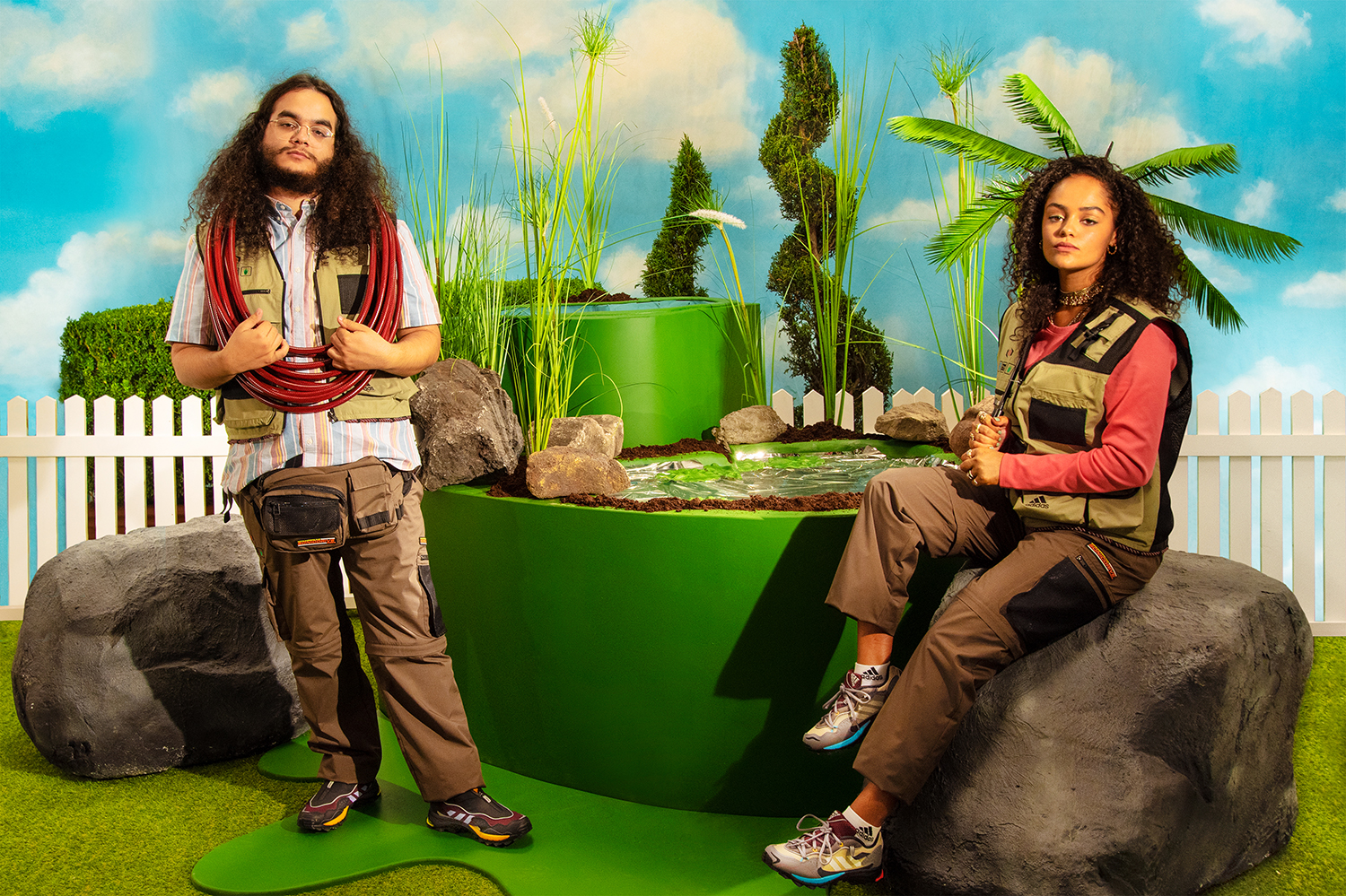 Speaking on his personal highlights from the collection, Griffin continued, "I've been lucky enough to be wearing the footwear and apparel for the last month or so now; the designs are all so different that it's almost impossible to choose. The sandal is striking and unlike anything we've seen for a while in this space, so that's great to see and refreshing – I have worn it a lot, and I've actually been brave enough to both wear [it] with and without socks, so it's surprisingly versatile! But for the day-to-day trips to the garden center or for flower potting, I would say the Hoverturf would be the shoe to choose."