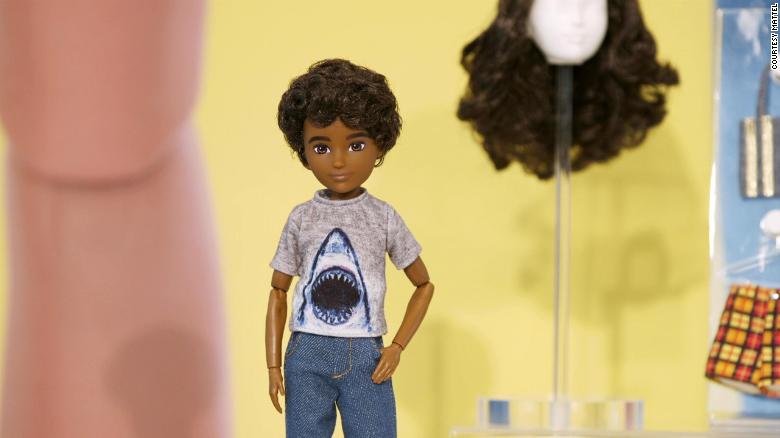 Mattel is probably most known for its hyper-feminine Barbie dolls -- but now, they're making something a little bit different.
Mattel launched a line of gender-inclusive dolls Wednesday, called "Creatable World." The line's premise is all about customization -- of hair, clothes and accessories -- creating a toy that isn't dictated by gender norms.
Some options are more feminine-presenting, while others are more masculine-presenting, which allows kids to combine the elements any way they want to, said Kim Culmone, senior vice president of Mattel Fashion Doll Design. "We see this line as an opportunity for us to open up that dialogue around what dolls are for and who dolls are for," Culmone said. "And also as the world begins the celebrate the positive impact of inclusivity, we absolutely fundamentally believed it was time to launch a doll line free of labels and free of rules for kids."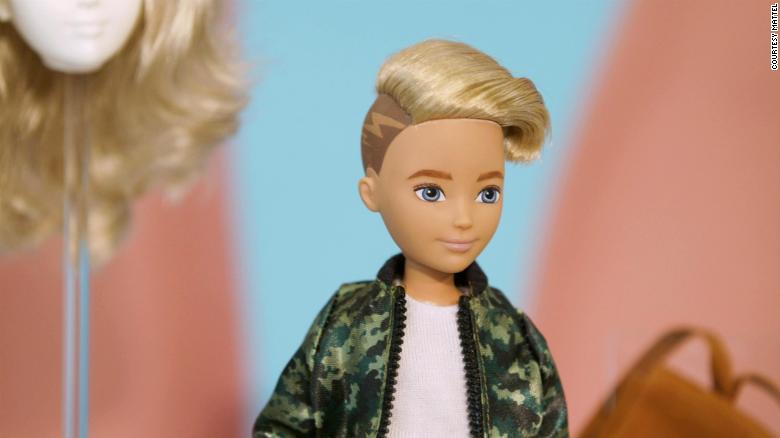 The idea for the line comes from concern from both parents and children about the gender of toys, Mattel said in a statement. The line consists of six different doll kits, retailing for about $30 and available in a variety of skin tones. Each kit has one doll, two hairstyle options (one longer, one shorter) and varying clothes.
Mattel isn't the first company to notice the trend among young shoppers moving away from gender-specific products. Rob Smith—the founder of the Phluid Project, a gender-free clothing store that caters to the LGBTQ+ community in New York City—says several large corporations, including Mattel, have approached him for advice on how to market to the young masses. "I work with a lot of companies who are figuring out that the separation between male and female is less important to young consumers who don't want to be boxed into anything," he says. "There's men's shampoo and women's shampoo, but it's just all shampoo.
Companies are starting to investigate that in-between space in order to win over Gen Z."Still, Mattel enters a politically charged debate at a precarious moment for corporations in America, where companies that want to gain customer loyalty are being pushed to one aisle or the other.
A study from the PR agency Weber Shandwick found 47% of millennials think CEOs should take stances on social issues. Some 51% of millennials surveyed said they are more likely to buy products from companies run by activist CEOs. Now, if you walk into a Patagonia store, you'll see a sign that reads, "The President stole your land. Take action now."Such activism is often born of self-interest: companies want to appeal to liberal customers and retain young employees and their allies.
They face little risk by speaking up, but major consequences by sitting on the sidelines. In August, customers boycotted Equinox and SoulCycle—two companies that have aggressively courted the LGBTQ+ community—when reports emerged that their key investor was holding a fundraiser for Trump with ticket prices as high as $250,000. According to data analyses by Second Measure, a month later, SoulCycle attendance is down almost 13%.