It began as a family show about Chicago cop Carl Winslow and his family, but fairly quickly morphed into "The Steve Urkel Show." Here are 22 things you might not know about Family Matters.
1. IT WAS A SPINOFF OF
 

PERFECT STRANGERS.

Family Matters all began with its matriarch, Harriette, whose character originated in the third season of Perfect Strangers as the elevator operator at the Chicago Chronicle, the fictional newspaper where that series' main characters—Larry and Balki—worked. In the end, Family Matters emerged the victor, running a full season longer than Perfect Strangers. 
2. STEVE URKEL WAS ONLY SUPPOSED TO APPEAR IN ONE EPISODE.
Though it's difficult to imagine the Winslow family without their nerdy neighbor, Steve Urkel was never intended to be a regular character on the show, let alone its main character. His introduction came about midway through the first season, and he was originally slated to appear in just a single episode. But the suspenders-wearing pre-teen was an instant hit with audiences, and his role was quickly beefed up to meet (and sometimes overindulge) audience demand. 
3. THERE IS A REAL STEVE URKEL.
Well, there's a Steve Erkel. He's a friend of series co-creator Michael Warren, who named the (then) one-off character in honor of his buddy. But as Urkel's popularity grew, so did the number of prank calls placed to Erkel. 
4. URKEL BECAME AN INDUSTRY UNTO HIMSELF.
Urkel's popularity extended far beyond the television screen. The merchandizing bonanza behind the character included Urkel posters, books, lunchboxes, clothing, trading cards, and a talking doll. In 1991, Ralston even introduced an Urkel-branded breakfast cereal called Urkel-Os. 
5. URKEL CROSSED OVER ONTO A NUMBER OF OTHER SHOWS.
Urkel's popularity made him a hot commodity on the sitcom crossover front; he made appearances in Full House, Step by Step, and Meego. He was also mentioned, but not seen, in an episode of Boy Meets World.
6. ALL THIS URKEL DIDN'T PLEASE THE REST OF THE CAST.
In an interview with Vanity Fair, Jaleel White admitted that the sudden popularity of his character caused a little tension on the set. "Things were definitely strained in the early going," he said. "There's no sense in hiding that. There was a division between myself and the rest of the cast, but over nine years and 215 episodes, obviously relationships get better. I still talk to certain cast members to this day." 
7. THE WINSLOW'S YOUNGEST CHILD TOTALLY DISAPPEARED.
In the show's fourth season, the Winslow's youngest daughter Judy is seen walking upstairs … but never comes down. By the time season five rolled around, Judy was no more. Nor was she ever mentioned again throughout the remaining seasons. The reason for Judy's departure? Rumor has it that she wanted more money. 
8. JAIMEE FOXWORTH CONTINUED ACTING. SORT OF.
Seven years after getting the boot from Family Matters, Jaimee Foxworth—the actress who played Judy—popped up in a film project ... though it was the kind of film that might make Eddie Winslow blush. In 2000, under the screen name Crave, Foxworth began working in adult films. By 2008, she was Celebrity Rehab-bing it with Dr. Drew. These days she's raising her son and working on a book about being a child star.
9. JAIMEE FOXWORTH WASN'T THE ONLY JUDY.
In the pilot episode, Judy Winslow was portrayed by another actress entirely: Valerie Jones, whose only other credits were on two episodes of The Fresh Prince of Bel-Air (playing two completely different roles). 
10. THERE WERE TWO HARRIETTES, TOO.
In an odd move, JoMarie Payton—who played Harriette—left midway through the series' ninth and final season (the role was assumed by Judyann Elder for the remainder of the show). Though rumors have long persisted that her departure was due to Urkel fatigue, Payton set the record straight with TV Series Finale in 2010, stating that she "just wanted something else to do, just to energize me a little bit more, on the creative side." Though she had wanted to leave prior to the show's final season, it wasn't until year nine that she was contractually able to do so. "I was like a free agent and so when they went to CBS and all, they asked me to come back. And I really didn't want to come back. I had just done my jazz album and all. And we agreed that I would come back just to kick off the move to CBS and that's how that whole deal went. I was to do half of a season, eight of the episodes. And I had an option out and I exercised my option. I did." As for all that talk that she was just tired of Urkel? "There were some things being said, and like I said, just ignore it because you know it's not true," said Payton. "But it did hurt, because it made me look like this scandalous person, that was jealous of this kid [Jaleel]."
11. JALEEL WHITE COULD'VE BEEN A HUXTABLE.
Yes, you read that right. Jaleel White was actually cast as one of the Huxtable kids: Rudy. At least he thought he had been. "Yep, that's why the character was named Rudy—it was intended to be a boy," White told Vanity Fair. "That's my tragic auditioning story. We were all packed up and ready to go to New York and my agent had told my parents that they needed to start looking for places to live out there. Next thing you know, there was one more audition and that was supposed to be a formality at the network. And a little girl comes walking in, and I'm like—even at eight years old—'Who's she?' And they're like, 'She's auditioning for Rudy, too.' So I'm like, 'Oh, it's not as much of a formality as I thought.' That was my first time walking into a room of 30 people staring at you going, 'OK, make me laugh.' They were in such a hurry to get to New York and start filming that they came out and picked the kids one by one right in front of all of us. Malcolm-Jamal Warner, Tempest Bledsoe … The rest of us all went home crying. It was amazing. Obviously I'm grateful that things worked out the way they did; I think it put a little more money in my pocket."
12. IT'S ONE OF THE LONGEST-RUNNING AFRICAN AMERICAN-FOCUSED SITCOMS.
Upon completing its ninth and final season, Family Matters became the second longest-running American sitcom featuring a predominantly African American cast. The only show that ran longer? The Jeffersons, which ran for 11 seasons.
13. ORIGINALLY, IT WAS LOUIS ARMSTRONG WHO INTRODUCED THE SHOW.
Though it's hard to think of Family Matters without hearing its theme song "As Days Go By" in your head, its original theme music was Louis Armstrong's "What a Wonderful World." The song was switched out after the fifth episode of the first season, though Armstrong was still heard in the pilot episode when it ran in syndication.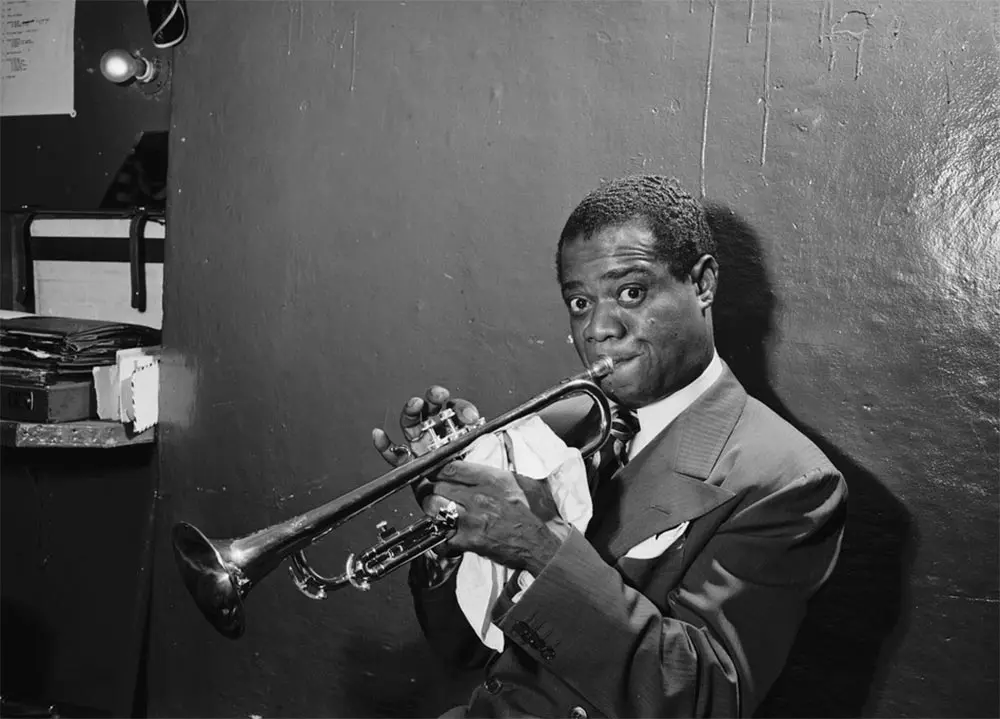 14. THE THEME SONG WAS LOST ENTIRELY DURING SEASON SEVEN.
By the seventh season, the show's producers decided to go opening theme-less entirely—and credit-less. The names of the cast and creators ran during each episode's teaser scene. 
15.
TGIF SUCCESS IS A FLEETING THING.
Though Family Matters was a staple program in ABC's family-friendly "TGIF" lineup of Friday night programming, the show changed networks in its final season. As did Step by Step. In 1997, CBS acquired the rights to broadcast Family Matters' ninth and tenth seasons as part of its CBS Block Party (TGIF's stiffest programming competitor). The ratings didn't prove strong enough to make a tenth season happen.
16. SEASON 10 WOULD HAVE SEEN STEVE AND LAURA GET MARRIED.
Though it was never produced, the show's tenth season storyline was already set: Steve Urkel and Laura Winslow get married. Instead, we merely see them get engaged in the series finale.
17. THE PRODUCERS DIDN'T WANT YOU TO KNOW THAT BABY RICHIE WAS PLAYED BY TWINS.
By now, even the most casual of television viewers understands that any time you see a baby in a major role in a sitcom, there are bound to be two of them. (It's because of California state regulations regarding the number of hours child actors are allowed to work.) But just as they had done on Full House—where Mary-Kate and Ashley Olsen were originally credited as a single individual, "Mary Kate Ashley Olsen," for the first seven seasons—the twins who played Richie as a baby were credited as one person, Joseph Julius Wright, instead of Joseph & Julius Wright.
18. JALEEL WHITE PLAYED EIGHT DIFFERENT CHARACTERS.
As if Urkel's grating "Did I do that?" catchphrase weren't enough, the producers decided to cram as much Urkel into any given episode as was humanly possible. Which led to Jaleel White doing the Eddie Murphy thing and playing a variety of other characters, including Stefan Urquelle (Steve's studly alter-ego), cousins Cornelius Eugene and Myrtle Urkel (a.k.a. Urkel in drag), Albert Einstein, Bruce Lee, and Elvis Presley. On a couple of occasions, he even provided the voice of his Urkel-Bot, the robot he invented. 
19. TURBO FROM
 

BREAKIN'

 

 IS THE MAN BENEATH THE URKEL-BOT COSTUME.

If Urkel-Bot's moves look familiar, that's because they belong to every '80s kid's favorite break-dancer, Michael "Boogaloo Shrimp" Chambers, a.k.a. Turbo from Breakin' and Breakin' 2: Electric Boogaloo. (Sorry, Ozone.)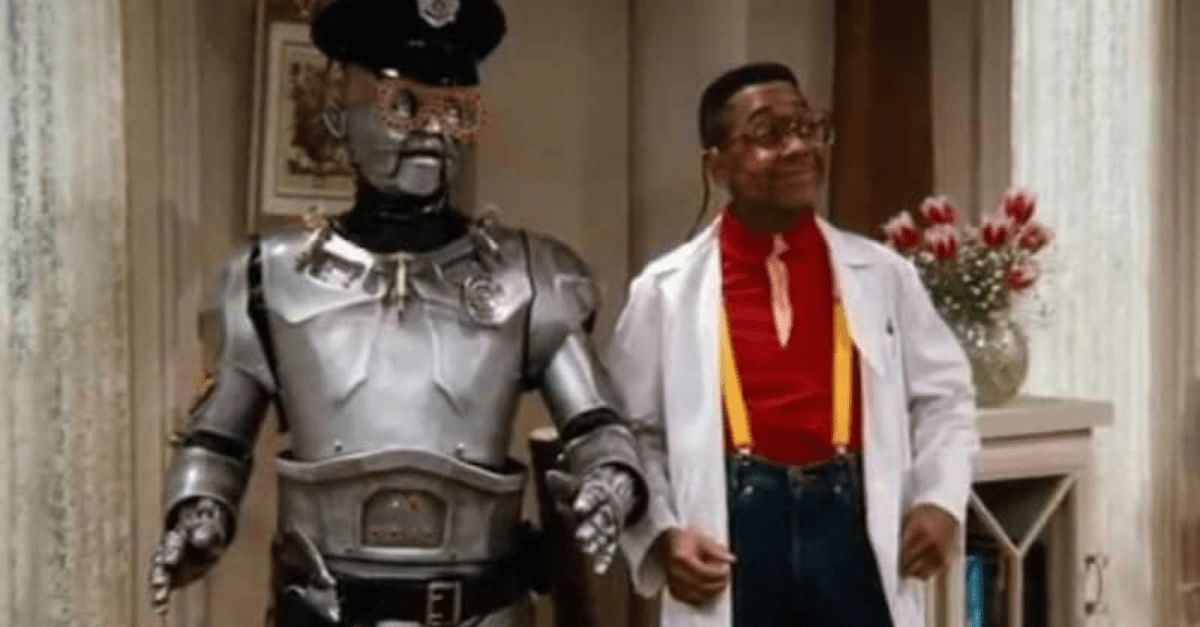 20. URKEL DROVE A BIMMER.
Steve Urkel's three-wheeled jalopy may have had "nerd" written all over it, but it was actually a pretty sweet (and rare) ride: a BMW Isetta. 
21. REGINALD VELJOHNSON WON THE
 

FAMILY MATTERS

 

GAME.

Though the series' focus may have shifted from Reginald VelJohnson to Jaleel White, VelJohnson is the only member of the cast to have appeared in every one of the show's 215 episodes. 
22. VELJOHNSON IS A VETERAN COP.
Not in real life, of course. But onscreen, where he's played a police officer in Ghostbusters, Turner and Hooch, and—most famously—Die Hard and Die Hard 2. Yippee-ki-yay indeed.